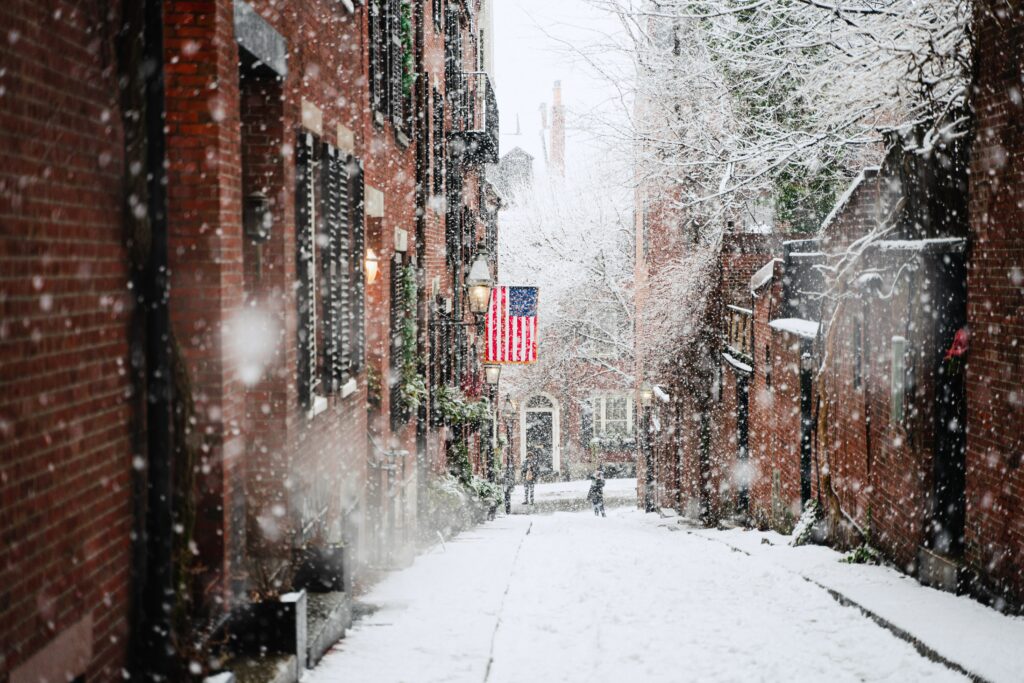 It's that time of year again — when we at Concerned Veterans for America look back at our biggest wins and start preparing for what we can accomplish together in the year ahead.
Russia's immoral invasion of Ukraine caused us to shift our priorities and adapt quickly to address poor foreign policy decisions.
We continued to hold the Department of Veterans Affairs accountable for their failures regarding veterans' health care.
We mobilized our grassroots army in unique ways to amplify veterans' voices on key policy issues.
We grew! We added several new members to the CVA team and celebrated our 10th
Here's a look at the top moments from 2022 and what we're planning on accomplishing in 2023.
We amplified Americans' opposition to blank checks to Ukraine
The biggest world news this year has been Russia's war on Ukraine. From the beginning, CVA strongly condemned Russia's actions while urging American leaders to respond with our country's vital interests in mind.
CVA was, and continues to be, a leader in calling for a more restrained foreign policy, specifically one that doesn't escalate tensions with Russia. We highlighted the severe consequences for the American people if Russia should turn its attention toward a fight with NATO countries.
We also amplified the voices of Americans who are wary of continuing to blindly pour U.S. dollars into Ukraine, especially when Europe is not as invested. CVA polling shows the majority of respondents said the U.S. should only continue to send support if European countries are willing to match that support. The majority also opposes direct American military intervention in Ukraine.
In 2023, we will continue fighting for a more responsible foreign policy and better use of American tax dollars.
We kept the spotlight on the VA and Congress for failing to serve veterans well
As usual, advocating better health care options and holding the VA accountable was a top priority for us in 2022. It's never an easy battle, and this year was no exception.
We shared more results from a Freedom of Information Act request (and subsequent lawsuit) that confirmed the VA is manipulating and miscalculating appointment wait times to keep veterans trapped in the broken, bureaucratic VA system.
The VA secretary even said during congressional testimony that community care has grown, but that the VA should consider changing standards for accessing community care. This statement flies in the face of what veterans clearly want — choice over where they seek their care.
We spent much of this year telling the stories of veterans who benefit from community care options and need a VA that is focused more on veterans than the bureaucracy.
We also mobilized our grassroots army in support of reform legislation, including the Guaranteeing Healthcare to Personnel Who Served (GHAPS) Act, which would empower veterans with greater clarity about wait times and the criteria for accessing community care.
What's more, members of Congress effectively shut down the Asset and Infrastructure Review (AIR) Commission.
By refusing to move forward with establishing this commission, even though it is a requirement in the VA MISSION Act, members of Congress killed an important opportunity to streamline and assess the VA's facilities and services.
In 2023, we will continue to push for legislation that puts veterans first at the VA and gives them access to the care they deserve.
We organized our communities to fight for better policies and took our solutions to Washington, D.C.
At CVA, we always come to the table with ideas and solutions for our country's toughest issues, from VA health care to federal spending to foreign policy.
During Vets on the Hill, our hallmark lobbying event, our staff traveled to D.C. and held dozens of meetings with lawmakers to discuss our ideas for reforming the VA, often sharing their own stories of poor VA care. They also talked about their deployment experiences and shared a better vision for foreign policy.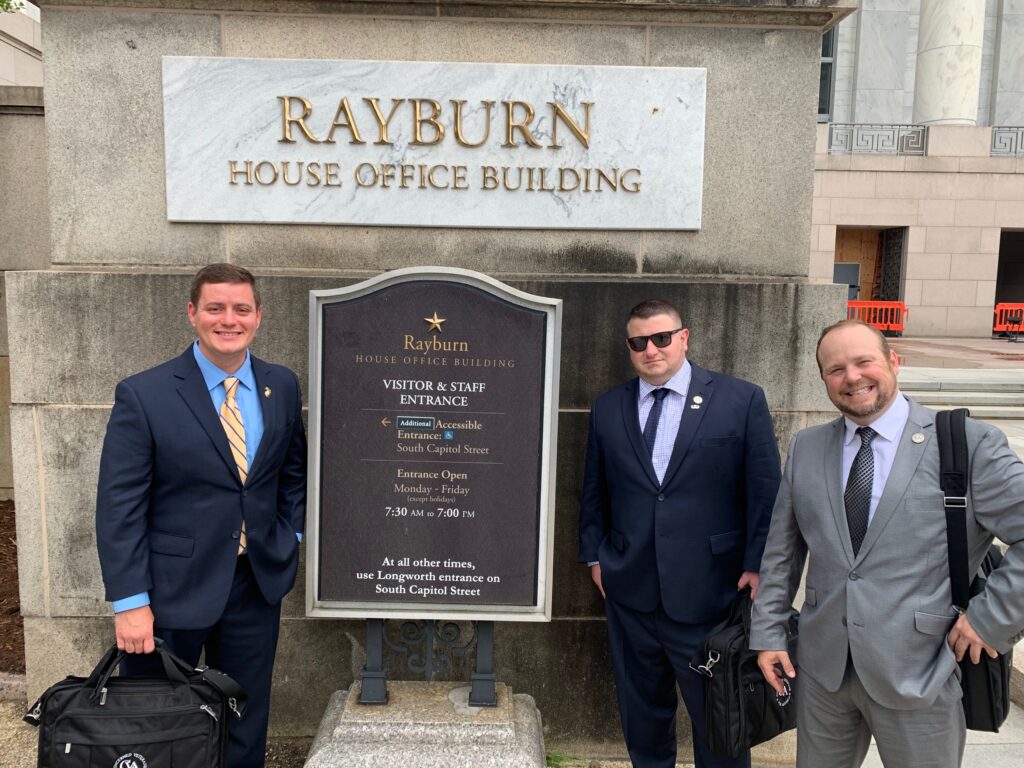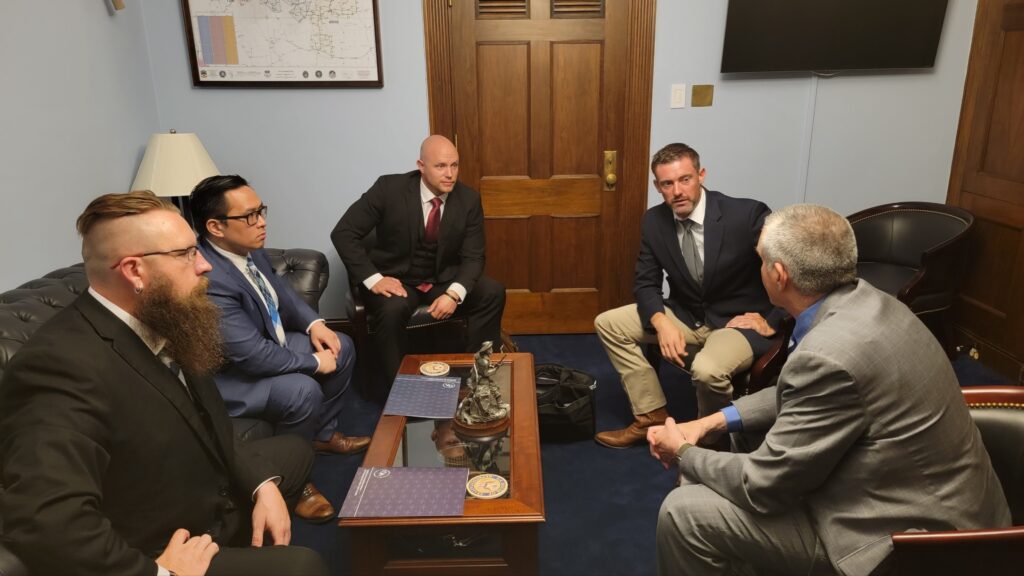 We also spent the year building our communities, not just to be advocates for better policy, but to be the solution in some cases.
Our sister organization, Concerned Veterans for America Foundation, answered the call to give back by leading hurricane relief efforts in Florida, educating and providing resources for better mental health, and continued assisting Afghan Special Immigrant Visa applicants.
Additionally, Concerned Veterans for America Action, a political advocacy organization, led efforts to get Americans out to the polls for the midterm elections. Staff and volunteers made nearly 350,000 phone calls and knocked on more than 211,000 doors to encourage voting for principled candidates.
Because of their work, strong leaders who will help reform the VA and drive better foreign policy will be sworn into the 118th Congress in January.
We welcomed a new leadership team and staff to continue veterans advocacy
CVA is all about veterans — those we serve and those who are part of the grassroots army defending freedom at home. We have an incredible staff of dedicated veterans from every branch who have chosen to continue their service by advocating policies that make our country and communities more prosperous.
In 2022, we welcomed CVA staff to new roles.
Russ Duerstine became our executive director.
John Byrnes became our deputy director.
Ray Hoskins joined as director of education.
Jason Beardsley joined as senior coalitions advisor
We relaunched a South Carolina chapter with Frank Bullock at the helm.
We expanded CVA into the Rio Grande Valley led by Jessica Villarreal.
We added new staff in Texas, Ohio, Florida, Wisconsin, and North Carolina.
We are excited for a new year of these and other leaders fighting for better policies.
We celebrated 10 years of defending freedom
A highlight of the year was commemorating CVA's 10th anniversary.
Looking back at the last 10 years has been a celebration of everything we've accomplished, the legislation we've helped get passed, and, most importantly, the lives that have been changed because of dedicated veterans continuing to serve after taking off the uniform.
Reform bills such as the VA Accountability and Whistleblower Protection Act and the VA MISSION Act along with the full withdrawal of troops from Afghanistan were among the top accomplishments we reflected on this year, with many more victories to come.
And we especially celebrated the thousands of staff members and activists who strive every day for a more prosperous country.
None of our work could have been accomplished without the dedication and hard work of our grassroots army. We are so grateful for the thousands of veterans and military families around the country that continue their service by defending freedom here at home.
We look forward to another year fighting alongside you!
Watch an end of year message from CVA Executive Director Russ Duerstine.