Veterans group launches video telling story of Joe and Shannon Kent, highlights human toll of 'endless wars'
ARLINGTON, Va.—Concerned Veterans for America (CVA) on Wednesday launched a video entitled "Joe's Story," the latest production in its End Endless Wars campaign. The video profiles Joe Kent, a veteran Green Beret and Gold Star husband, and his family's connection to America's "endless wars" in Iraq, Syria, Afghanistan and elsewhere.
CVA Executive Director Nate Anderson spoke to the meaning of the video and the importance of Joe's story saying, "Our nation is fortunate to have people like Joe and Shannon Kent who are willing to put themselves in harm's way time and again to defend our nation. Their story illustrates the human cost of war and the unimaginable loss our ongoing conflicts have inflicted on thousands of families. Joe's willingness to tell his story and advocate for a better American foreign policy is a testament to his courage and an example of the bottom-up impact that every individual is capable of."
The video profiles Joe as he remembers Shannon Kent, his late wife and mother of their two children, and what life has been like for the Kent family after she was killed in action in Manbij, Syria in 2019 – five years after initial U.S. involvement in the country's civil war. Joe, a veteran himself, is no stranger to America's "endless wars" having deployed 11 times. Shannon was on her fifth deployment when she was killed.
"It's a huge hole," Kent explains in the video. "We try to talk about her every day, as much as we can so the boys can have some firm memories. They were very young when she was killed."
Anderson, also a Green Beret and veteran of the war in Afghanistan, says there is a disconnect between the way military families and communities are feeling the impact of these conflicts and the way Washington policymakers seem to forget brave Americans are still risking their lives after nineteen years of war. "We hear Washington elites say we need to stay the course in these wars, but those discussions fail to justify the tremendous loss of human life," he said.
"This is a powerful story," Anderson added. "We hope it encourages others like Joe to share their own stories and inspire action. When they do, Concerned Veterans for America will be there to help them make a difference."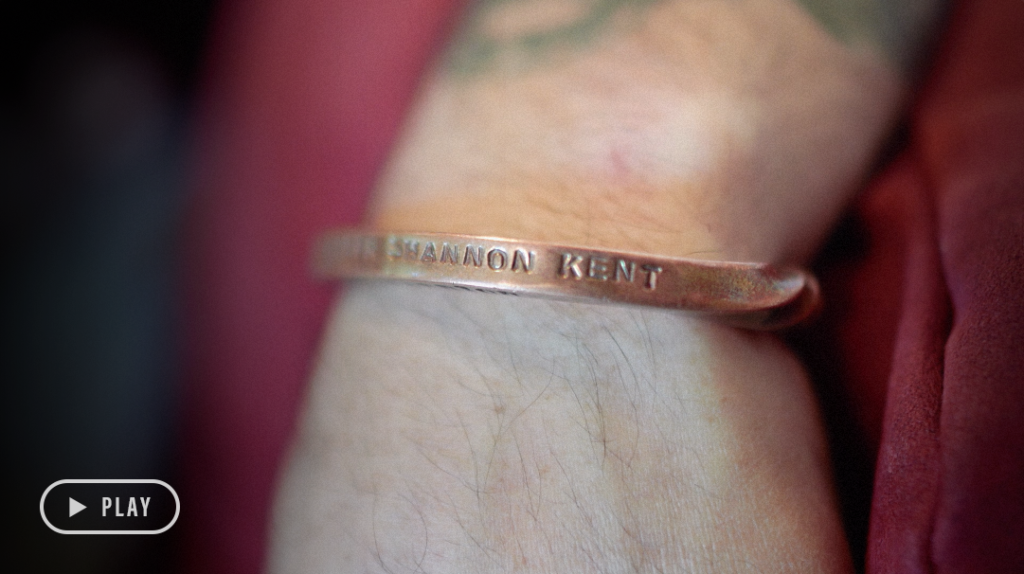 CVA will promote this video on digital platforms nationwide through January. The effort is a continuation of CVA's End Endless Wars campaign which aims to bring our troops home from Afghanistan and other "forever wars."
BACKGROUND
CVA launched a $1.5 million national ad campaign in January aimed at bringing our troops home from Afghanistan. The group followed it up with a second phase of the campaign, which launched in July, continuing its nationwide grassroots effort. In total, the campaign has generated over 700,000 letters to leaders in Washington urging them to end our "forever wars." The End Endless War campaign evolved from CVA's Rethink Foreign Policy effort, which the group launched in mid-2019.
Polling commissioned by CVA earlier this year showed a continued increase in support for a more restrained foreign policy. From 2019 to 2020, support among veterans for withdrawing from Afghanistan rose 13 percentage points – from 60 percent to 73 percent. Among military family members, it rose 9 percent – from 60 percent to 69 percent.