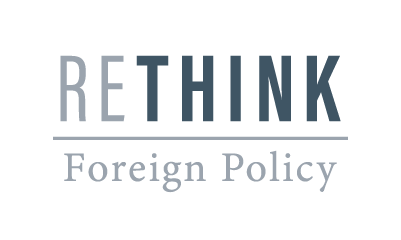 Veterans group launches paid digital ad campaign to reshape American foreign policy, end 'forever wars'
ARLINGTON, Va.—Concerned Veterans for America (CVA) on Thursday launched its "Rethink Foreign Policy" campaign aimed at reshaping American foreign policy. In addition to robust advocacy efforts, the campaign will include a targeted digital ad buy featuring a website, RethinkForeignPolicy.com, which outlines the need to reorient American foreign policy and makes the case for a full withdrawal of American ground troops from Afghanistan and Syria.
"President Trump was right when he said, 'great nations don't fight endless wars,'" said Dan Caldwell, CVA senior advisor. "With Rethink Foreign Policy we aim to bring attention to why our current foreign policy isn't working along with articulating a vision for an American grand strategy rooted in realism and restraint. After almost two decades of fighting with no clear path to victory in Afghanistan and other conflicts around the world, it is past time we had a serious discussion about rethinking American foreign policy."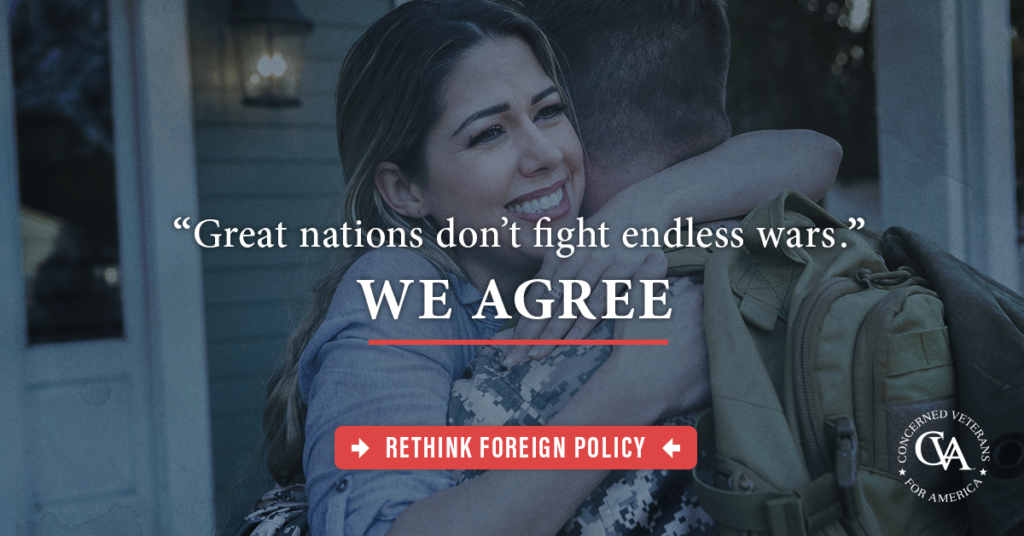 The Rethink Foreign Policy campaign represents the first major paid effort for CVA in the foreign policy space and is part of a larger six-figure effort over the coming months that will include lobbying on Capitol Hill, events, and further digital ad campaigns.
"Veterans, military families, and the American public are ready to put an end to the so-called 'forever wars,'" Caldwell continued. "This is only the beginning of our efforts on this issue. Americans deserve a better foreign policy, and when our leaders can set aside partisanship in favor of policy, it can be a reality."
Amplifying this effort is the partnership CVA has forged with VoteVets, a group CVA has bitterly squared off against on many issues in the past. Setting the example for lawmakers and the administration, the groups have found common ground on this issue and plan to work together in an effort to bring some real, lasting policy change in Washington.
BACKGROUND:
Though this effort represents the first major paid effort for CVA in the foreign policy space, foreign policy is something the Koch network has been involved in for a while.
CVA outlined foreign policy, specifically focusing on Afghanistan and Syria, as a key legislative objective for 2019.