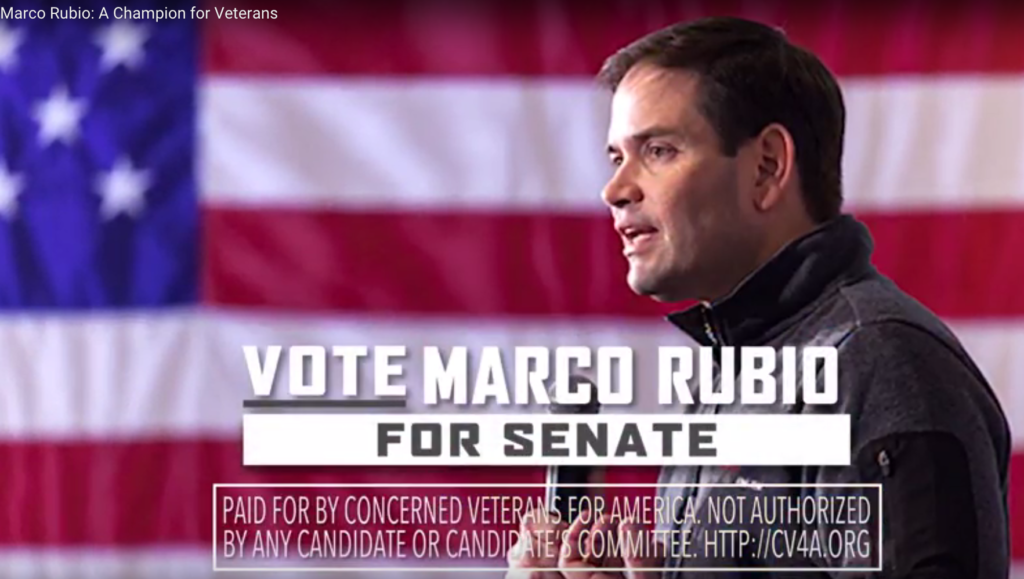 Orlando, FL – Concerned Veterans for America (CVA) is releasing a new targeted digital ad that urges Florida veterans, military family members, and patriots to re-elect Sen. Marco Rubio (R-FL) this November due to his unwavering advocacy for reforming the Department of Veterans Affairs (VA). The ad comes as part of CVA's six-figure investment to expressly advocate for Rubio's re-election using a strategic combination of grassroots and digital efforts.
The ad features Lt. Col. Malcolm Kemeny, retired Air Force veteran, who has found a much needed advocate in Sen. Rubio at a crucial time for Florida veterans. 
"Florida has a large concentration of VA hospitals, clinics and services. It's distressing to see the lack of care for military veterans," says Lt. Col. Kemeny. "The veterans in Florida need an advocate. Marco Rubio is a champion for veterans."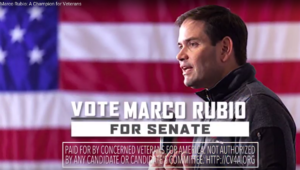 Click here to watch the ad.
Concerned Veterans for America Executive Director Mark Lucas issued the following statement:
"Sen. Rubio has been a dedicated advocate for veterans since the day he stepped foot into office. A true champion for veterans, Rubio continues to hold the VA accountable and fight for real VA reform and veterans' access to better health care. The 1.5 million veterans in Florida deserve a Senator who will follow through, not just a politician who is all talk when there's a tight race at stake."
Marco Rubio was a champion for VA reform before the national VA scandal broke and became public knowledge. Sen. Rubio was an early advocate who spearheaded VA accountability efforts with his introduction of the VA Management Accountability Act of 2014 and the VA Accountability Act of 2015 –  two Senate bills which would make it easier to fire bad VA employees and would protect whistleblowers who speak up.
Earlier this month, CVA made the historic decision to expressly advocate for three candidates – Sen. Marco Rubio (R-FL), Sen. Pat Toomey (R-PA), and Rep. Joe Heck (R-NV). All three have proven to be strong supporters of VA reform and veterans' issues. This is the first time the organization has asked veterans, military families, and patriotic citizens to vote for a specific candidate in any state.
###