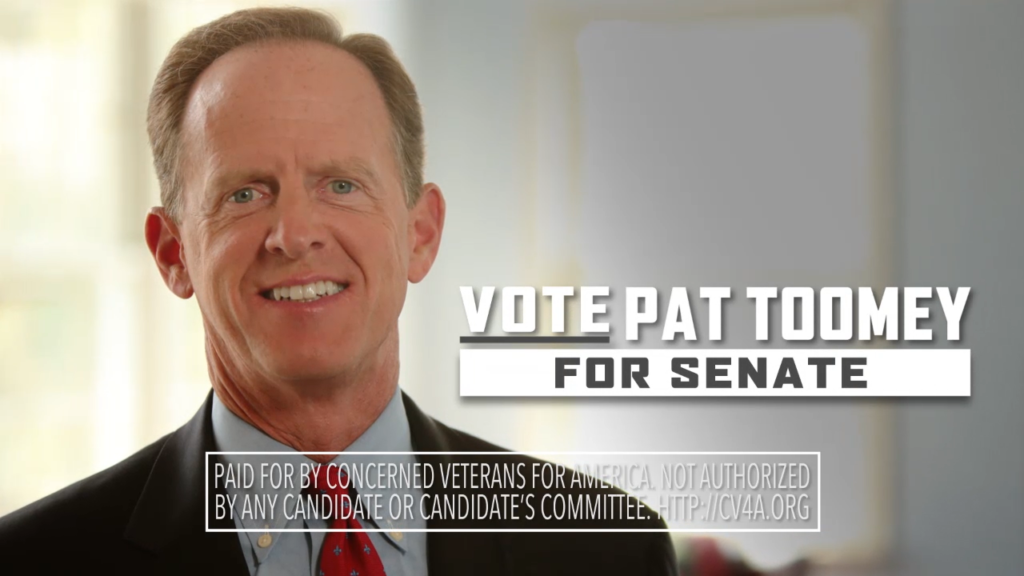 Philadelphia, PA – Ahead of the second and final Pennsylvania Senate debate tonight Concerned Veterans for America (CVA) is releasing a new targeted digital ad that urges Pennsylvania veterans, military family members, and patriots to re-elect Sen. Pat Toomey (R-PA) this November because of his strong support for reforming the Department of Veterans Affairs (VA). The ad comes as part of CVA's six-figure investment to expressly advocate for Toomey's re-election using a strategic combination of grassroots and digital efforts.
The ad features Sgt. Jedidiah Johnson, a Pennsylvania Army veteran who lost a friend at the hands of VA negligence but found an advocate in Sen. Toomey.
"When [my friend] first came back from Iraq, his medication wasn't working. [The VA] told him 'we'll call you back when we have a bed.' A week later, we lost him," says Sgt. Johnson. "Pat Toomey actually fought for us when the VA was letting us down; when the VA was trying to sweep everything under the rug."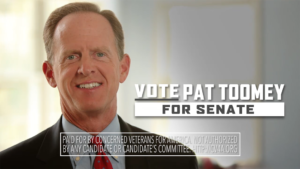 Click here to watch the ad.
Concerned Veterans for America Executive Director Mark Lucas issued the following statement:
"Few politicians work proactively to address the litany of problems at the VA, but Sen. Toomey has been dedicated to the cause. Toomey has been a champion for veterans, holding the VA accountable and fighting for access to better health care. Over one hundred CVA staffers and volunteers across Pennsylvania are working tirelessly to ensure Toomey is re-elected and remains in the best possible position to defend our veterans in 2016 and beyond."
Sen. Toomey was an early cosponsor of the Veterans' Access to Care through Choice, Accountability, and Transparency Act of 2014 as well as a sponsor of the Department of Veterans Affairs Accountability Act of 2015. Both are measures to strengthen the firing power of the VA, protect whistleblowers, and provide access to health care choices for veterans. He also worked across the aisle with Sen. Bob Casey (D-PA) to urge President Obama to address veterans' disability claims backlog both in Pennsylvania and nationwide.
Earlier this month, CVA made the historic decision to expressively advocate for three candidates – Sen. Marco Rubio (R-FL), Sen. Pat Toomey (R-PA), and Rep. Joe Heck (R-NV). All three have proven to be strong supporters of VA reform and veterans issues. This is the first time the organization has asked veterans, military families, and patriotic citizens to vote for a specific candidate in any state.