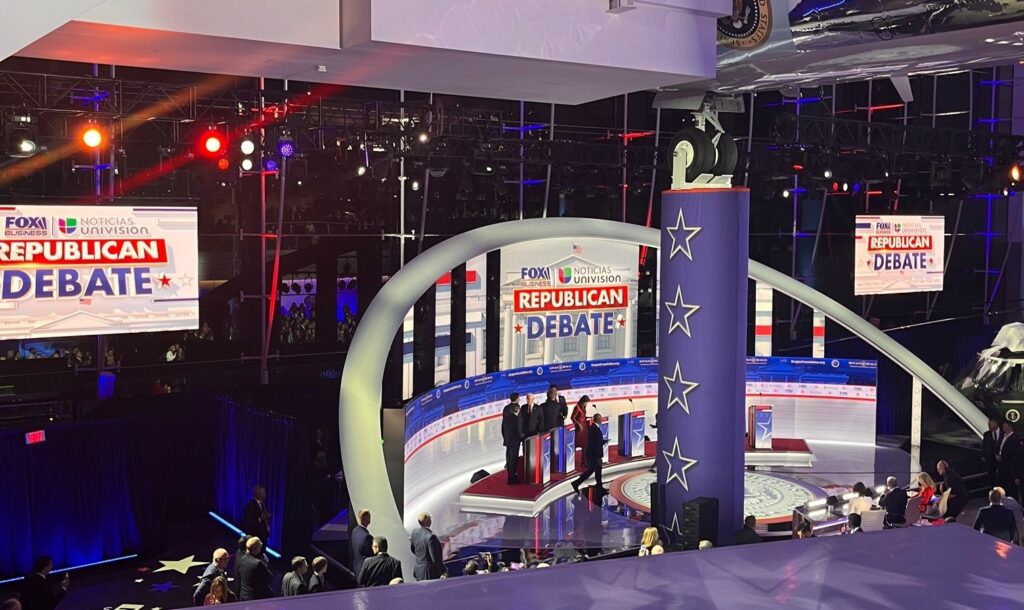 Once again, waiting for Republican presidential candidates to talk about their plans for reforming veterans health care is like waiting for an appointment at the VA – it's taking way too long. 
We were hopeful that after the first debate, where we heard nothing but lip service toward veterans, candidates would hear the millions around the country calling for answers about veterans health care. 
But in the second debate, veterans were never mentioned, much less their health care discussed.  
Unfortunately, the candidates spent their time trying to score political points and fit in sound bites. There was plenty of talk about how they planned to use the military, but nothing about how they plan to care for those who served. 
Here's how a few veterans and military families reacted to the debate and what they want to hear going forward. 
Now that the lights are off, the cameras still, candidates for POTUS can we have a conversation? Please, work on making veterans issues a priority by speaking up and out about veterans healthcare. Our country depends on it, and most of all they deserve it. #veteransvoicescount pic.twitter.com/51PitgDhvD

— Ian Robinson (@IanTRobinson1) September 29, 2023
Maybe it's because my hearing aids are given to me by the @DeptVetAffairs and they're not working properly…but did I really just hear almost two hours of the second debate without even mentioning veterans? #sendtechsupport #veteransvoicescount

— Brian Fay (@BrianFayFL) September 28, 2023
Across America- #VeteransVoicesCount https://t.co/vzwFubjlDp pic.twitter.com/dfWRndm3Tw

— RYAN (@ThatsGerch) September 28, 2023
On my way to LA! This flight takes about "5 Hours". During this time 3 #Veterans will commit suicide. I want to hear what the #GOPCandidates will say about this #Epidemic killing our Heroes. #veteransVoicesCount pic.twitter.com/K4A5yF81S0

— Edrys Leyva (@EdrysL2022) September 26, 2023
"A compassionate government will show (veterans) that we do remember and honor them. We will meet their special needs. In particular, there is no substitute for caring, quality health care, and that care will be provided" – President Reagan#VeteransVoicesCount #ReaganDebate pic.twitter.com/FdNJ6MAYmH

— David Huston (@DHustonFL) September 28, 2023
Just asking, for like 19 million veterans.

If the candidates at tonight's debate want us to use the power of choice to choose them, do they also support the power of veterans to have choice in our healthcare?#VeteransVoicesCount

— Jimmie T. Smith (@JimmieTSmith) September 27, 2023
Last debate, candidates said plenty about how they'd use our military abroad but nothing about how to deliver our veterans the care they've earned when they come home. Tonight should be different. We face a crisis–fixing veteran's health care can't wait. #VeteransVoicesCount https://t.co/AwXybGiZpU

— Tyler Koteskey (@TKoteskey) September 27, 2023
Veterans have significant concerns about their health care. Those running for president have a responsibility to address those concerns. We will continue calling for them to share their plans until they do. 
You can still get in on the movement to hear presidential candidates' plans for veterans health care. Get on social media and share what you want to hear about veterans care using #VeteransVoicesCount