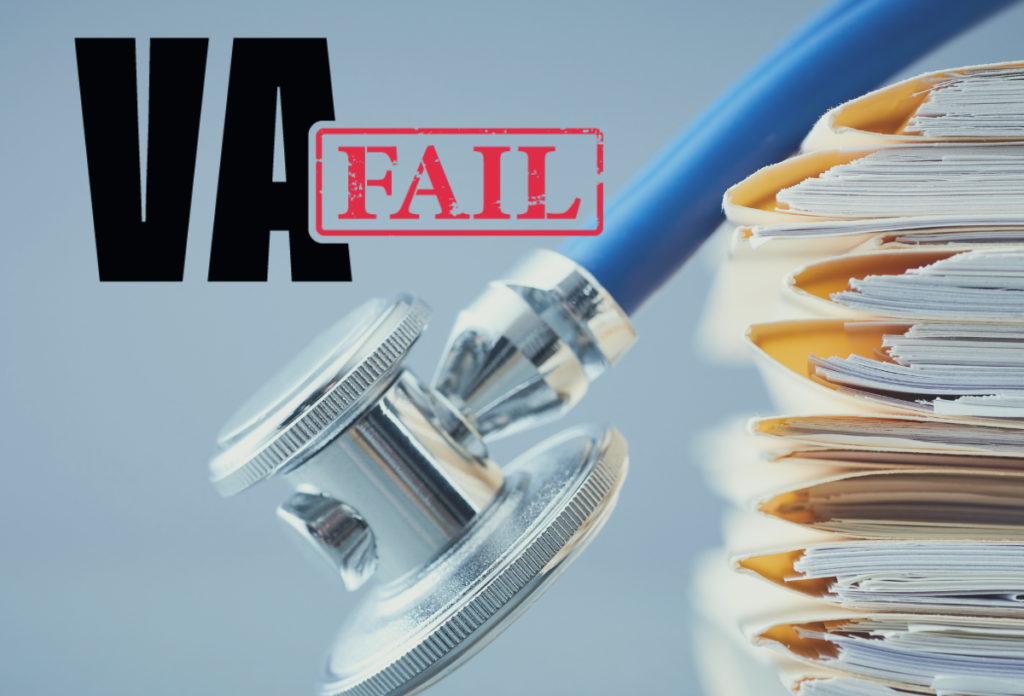 The first electronic health records system came online in the 1960s. While the technology has improved over the last 60 years, electronic health records (EHRs) are not new.  
Still, the Department of Veterans Affairs can't seem to develop a system that works for veterans.  
The VA has been using EHRs for more than 30 years, but in 2019 the Government Accountability Office (GAO) found gross inadequacies in the department's legacy system and a record of failure when it came to attempts to improve and update that program. The GAO was ready to revamp the VA's entire system. 
That rollout has not gone well, and veterans' health care is suffering as a result.  
Botched electronic health records system rollout harmed veterans' health care, led to deaths
The new system, which was predicted to cost $10 billion, was first introduced in October 2020 at a VA center in Spokane, Wash.  
After 18 months, only four sites were using it — and the outcomes were terrible.  
As CVA has reported, there have been at least 150 documented cases of veterans harmed by glitches in the new VA electronic health records system. That number includes six instances of catastrophic harm to veteran patients and failure to "deliver more than 11,000 orders for specialty care, lab work and other services, all without alerting health care providers the orders had been lost." 
One of the veterans' deaths occurred at Spokane's Mann-Grandstaff VA Medical Center where the EHR system was first deployed. The three others occurred in central Ohio. According to Military Times, one Ohio death came after a veteran was prescribed an antibiotic but did not receive the medication because "the electronic health record provided erroneous tracking information for the prescription." 
The GAO outlined deficits in the system's pharmacy module, including "incorrect medication orders and increased prescription processing times, which contributed to patient safety risks."  
When a House subcommittee sent a survey to pharmacists who were using the VA electronic health records system, they found these providers did not trust the tool. One pharmacist cited "increased risks due to delays, inefficiencies, vulnerabilities, manual workarounds, and the lack of responsiveness … to identify patient risks." This provider said, "pharmacy staff must remain in a constant state of hypervigilance to recognize and intervene on those risks." 
Lawmakers were incensed.  
"It was irresponsible to subject our veterans to such a flawed and dangerous system," House Veterans Affairs Committee Chairman Mike Bost and two other lawmakers wrote in a letter to the VA last November. 
VA's electronic health records system "never designed to be successful" 
Chairman Bost was not the only lawmaker to question the system.  
Even former VA personnel were concerned. 
"The program was never designed to be successful," Peter Levin, a former VA chief technology officer, told Politico. "Not making difficult choices and not making good choices is costing, at the very least, taxpayers billions of dollars." 
In April 2023, the VA announced future deployments of its electronic health records system would be "halted" indefinitely so it could fix problems with its technology and improve veterans' health care. 
"We've heard from Veterans and VA clinicians that the new electronic health record is not meeting expectations," VA Secretary Denis McDonough said at the time.  
As Politico noted, in addition to being connected to four veteran deaths, the rollout of the new EHR system was billions of dollars overbudget. The VA also acknowledged the botched rollout had caused "catastrophic harm" to other veterans.  
Acting Program Executive Director, Electronic Health Record Modernization Integration Office, Dr. Neil Evans said, "For the past few years, we've tried to fix this plane while flying it — and that hasn't delivered the results that veterans or our staff deserve." 
Still, VA electronic health records system rollout may continue 
Despite lawmaker and GAO scrutiny, it appears the EHR system may survive. 
In September, VA officials told lawmakers introduction of the EHR system into 166 additional hospitals could resume in 2024 "if the department makes progress" on making more than 270 changes to the technology, Military Times reported. 
But lawmakers are worried. "This is dangerous on two fronts: People are dying, and it's costing taxpayers money. Not a little bit of money, a lot of money," said Rep. Tony Gonzales, a retired Navy master chief petty officer. 
Rep. Gonzales is right. Our veterans deserve better.  
The country's veterans health care system must be fixed, and lawmakers can start by enhancing VA transparency and accountability to ensure problems like this one are not allowed to fester.  
Our veterans need action now. The VA's handling of its electronic health records system is not the department's only failure. Find more #VAFails here.