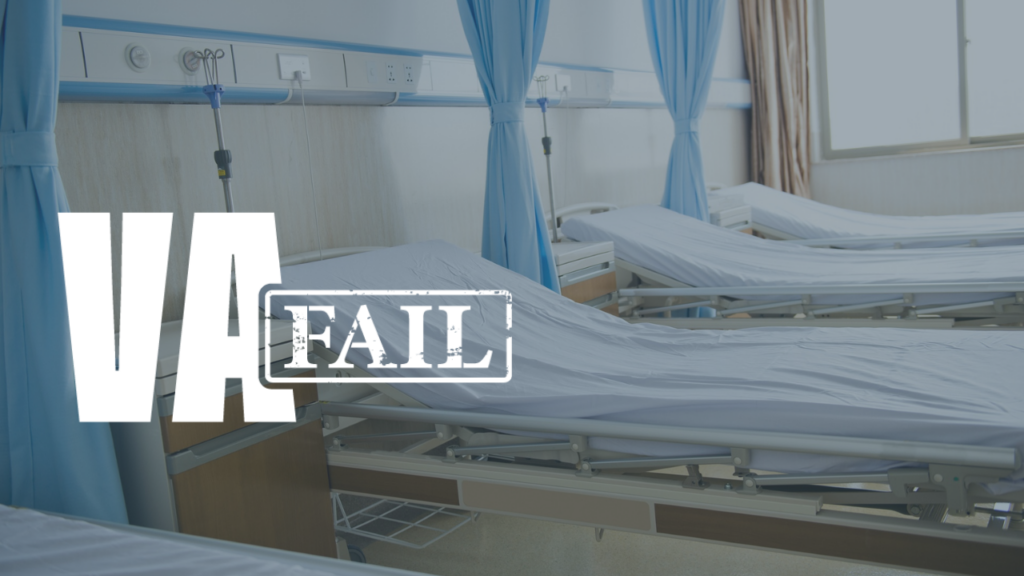 What happens when the Department of Veterans Affairs tried to keep control of a veteran's health care delivery instead of letting him find better care in the community? In CVA Strategic Director Nate Banks' case, his mental and physical health suffer. 
United States Navy veteran Nate Banks sat down with Jeff Crank for another episode of the American Potential podcast and spoke in depth about his tense battles with the VA as he seeks community care for himself and other veterans.  
In 2018, Congress passed the VA MISSION Act and signed it into law, giving veterans who meet certain criteria access to community care through their VA benefits. But too often, the VA stands in the way. 
Banks made it very clear that veterans should make their health care decisions, not the VA. 
"I don't want my care done [at the VA]. I will do anything that I can to liberate any care that I have, any services that I need from that monolithic, top-down bureaucratic system," Banks said about veterans' choice on their health care."  "And you wanna be able to be the one making that decision, not them. I can't think of a single bureaucrat on this planet that can make health care decisions better for me than I can." 
Banks' problems at the VA started when he developed abdominal pain and went to an urgent care center. The doctor there suspected that it was either diverticulitis or appendicitis, and he needed to get testing done to verify what was going on.  
He went to a trusted, non-VA hospital close to him, which was about a 40-minute drive from his home. There, he was diagnosed with diverticulitis, but the doctors also found a mass on his left kidney. 
The hospital immediately scheduled him with a urologist who tried to get an authorization from the VA for surgery. However, the VA refused to allow the surgery to happen at the hospital where his support system was in Durango, Colorado.  
They wanted him to drive four hours away to the VA hospital in Albuquerque, New Mexico so the VA could do the procedure. 
"The assurance of, 'oh, well you need to come here because we can do it here.' Yeah. That wasn't good enough for me," Banks said. 
Crank said to Banks' point that it wasn't that the VA cared about him or the care he got, they wanted to preserve their system. "Preserve the VA system and keep veterans locked into that system for job security," Crank added. 
Banks had trouble getting authorization for his surgery from the VA and called his member of Congress' office for help. The congressman's liaison spoke to the VA and the authorization was granted within a few days. 
But it shouldn't have taken that much intervention to get Banks the comfortable care he needed. 
This story highlights the need for better access to health care for veterans. After all, when servicemen and women take off the uniform, they should not have to worry about fighting a battle to get the care they need.  
Fighting for this kidney surgery was just the beginning of Nate Banks' problems at the VA. Listen to the rest of his conversation with Jeff Crank on American Potential.