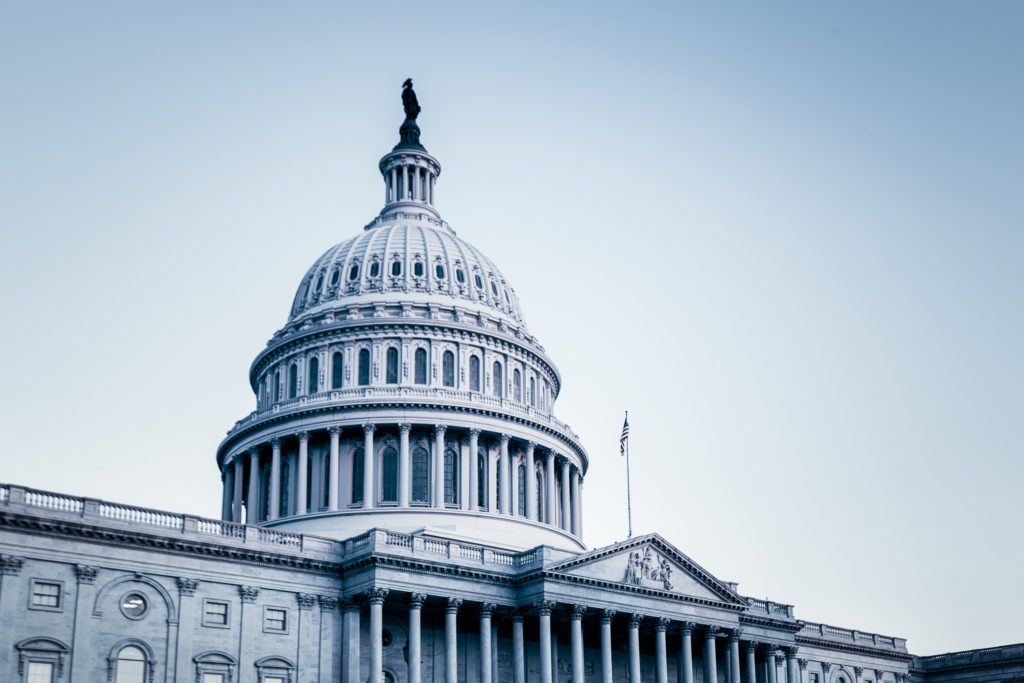 Welcome to another full and exciting week on Capitol Hill!
Veterans and military news will be all about the money as the White House unveiled its annual budget request, including the proposed 2020 budget for the Department of Veterans Affairs.
President Trump's budget included significant increases. CVA's Dan Caldwell had this to say about the president's proposed VA budget:
It is unsustainable to continually increase the VA's budget by 5-10 percent every year. We appreciate the proposal to implement some cost-saving measures, but we have seen unprecedented budget increases at the VA over the past decade with no significant change to the core structural problems within the VA.
While Congress digs into VA and other agency budget proposals, here's what you can expect from veteran and military committees this week
Veterans Affairs
The House and Senate Veterans Affairs Committees will continue hearing testimony from veterans service organizations in a joint hearing on Tuesday at 10 a.m. The full committees will listen to legislative priorities from groups including Gold Star Wives of America, Military Order of the Purple Heart and Military Officers Association of America.
Armed Services
Both the House and Senate will be busy with defense budget requests this week.
The House Armed Services Committee will discuss the Fiscal Year 2020 budget request from U.S. Cyber Command and Operations in Cyberspace on Wednesday at 2 p.m. They'll follow that up by hearing the Air Force's FY 2020 budget request on Thursday at 10 a.m.
The Senate Armed Service Committee will do their part as they receive testimony on the Pentagon's budget for FY 2020. The committee will hear from Acting Defense Secretary Patrick Shanahan, Chairman of the Joint Chiefs of Staff John Dunford, and Defense Comptroller Elaine McCusker on Thursday at 9:30 a.m.
Foreign Affairs
The foreign affairs committees are going to cover everything from China to Venezuela in a series of hearings on U.S. relationships and alliances around the world.
The Senate Foreign Relations Committee will take on an increasingly-sensitive topic with a hearing on U.S.-China competition on Wednesday at 10:15 a.m. The committee will also hear from nominees for ambassadorships to Ecuador and El Salvador on Tuesday at 10 a.m.
In the same world neighborhood, the House Foreign Affairs committee will hear testimony on a bill that would prevent unauthorized military action in Venezuela on Wednesday at 4 p.m. Unrest in Venezuela continues as Nicolas Maduro holds on to power despite many world leaders not recognizing him as the legitimate leader.
Don't miss any veteran or military stories. Subscribe to CVA's Morning FRAGO for news in your inbox every morning!