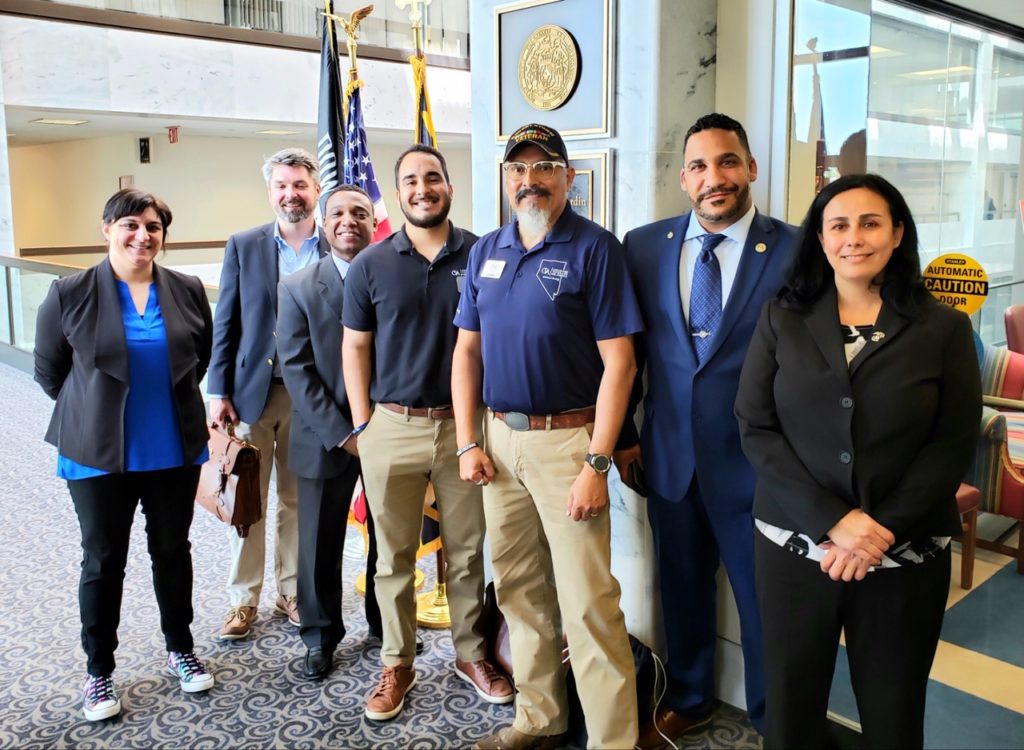 2019 Vets on the Hill is in the books!
Our staff of veterans and military family members from all over the country spent two packed days on Capitol Hill, meeting with congressional offices and members – 133 offices to be exact!
CVA members visited offices from 18 states, Republicans and Democrats. They talked about the importance of implementing the VA MISSION Act well and how more access to health care is going to help veteran communities. Staff shared concerns about the ever-increasing national debt and the security risks it poses to our country. They discussed the defense budget and how the Pentagon can spend more wisely.
CVA also tried something new this year – partnering up with VoteVets. Though CVA and VoteVets rarely agree with each other, we've found common ground on the need to rethink our foreign policy. Members of both groups sat side-by-side to set an example of bipartisanship when it comes to the use of military force.
Check out some of the offices CVA and Vote Vets visited during Vets on the Hill:
@ConcernedVets & @votevets discuss ending the #AUMF with @RepSpanberger. One of many great meetings during #VOTH2019
Enjoying hustling around the hill with @GrumpyNavyVet pic.twitter.com/pO3SPgxKwc

— Lauren Stewart (@LaStew19) May 21, 2019
Thank you and keep working to support our veterans, @RepAGonzalez! https://t.co/Y2ua5PrEcn

— Concerned Vets (@ConcernedVets) May 21, 2019
Another conversation with @RepGusBilirakis! Today, @ConcernedVetsFL meets with the representative in his office. pic.twitter.com/hLf2LlaPNd

— Concerned Vets (@ConcernedVets) May 21, 2019
Staff from @CVAOhio meets with @Jim_Jordan this morning to discuss issues that matter to veterans and their families. pic.twitter.com/bca1wM8LlS

— Concerned Vets (@ConcernedVets) May 21, 2019

It was a great week on the Hill advocating on behalf of veterans and their families! Check back on The Overwatch to see what we're doing next!