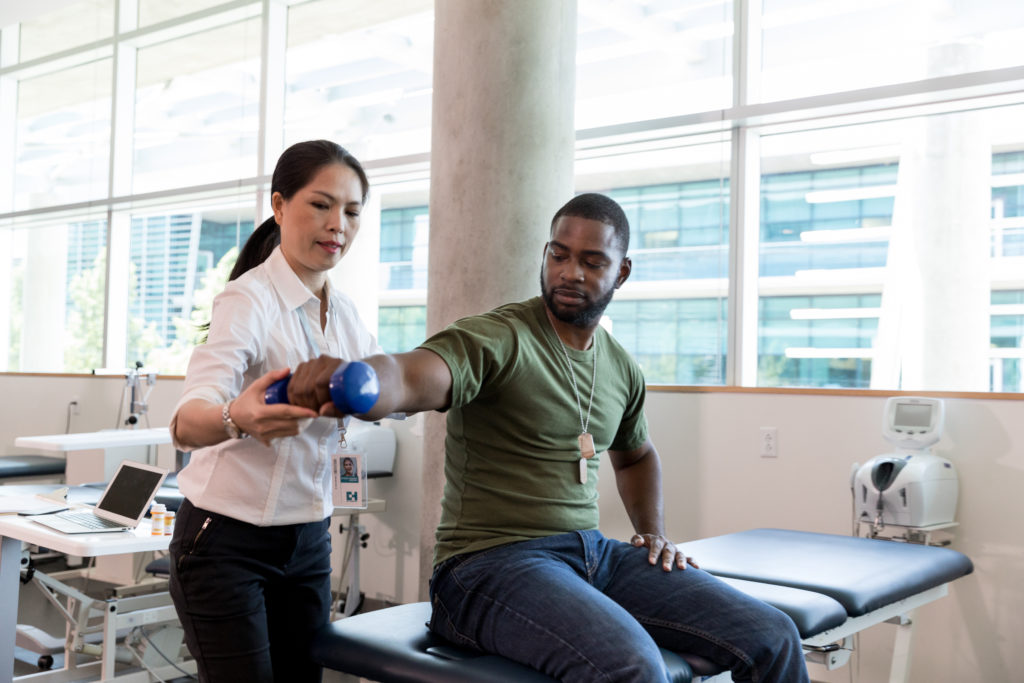 Congress often races to the finish line at the end of the year, leaving many Americans missing significant legislation and resolutions it has passed.
Last year was no exception.
At the end of 2022, lost among all the news of the lame-duck session and government funding bills, important legislation was passed to protect veterans – the Joseph Maxwell Cleland and Robert Joseph Dole Memorial Veterans Benefits and Health Care Improved Act of 2022.
Cleland-Dole includes many reforms to the Department of Veterans Affairs that we're excited to see pass:
Writing VA wait-time calculations into law
Improving community care
Creating transparency over public wait-time data
Establishing better telehealth options
In a letter of support from CVA, Executive Director Russ Duerstine, wrote:
"America's veterans deserve greater access to higher quality health care options…Though it should only be the start of further progress to protect and expand veterans' health care choices, Cleland-Dole is an important first step."
While the omnibus bill as a whole was riddled with problems, adding significantly to our national debt and ramping up unchecked Ukraine funding, there were five VA reforms that are cause for celebration.
Writing wait-time calculations into law
Cleland-Dole codifies the VA's regulations for measuring when a veteran is eligible for community care.
This ensures that wait times are measured from the date a veteran requests an appointment to the date of the next available appointment.
The VA Office of Inspector General, the Government Accountability Office, and a Freedom of Information Act lawsuit all reveal that VA wait-time calculations are inconsistently followed and regularly violated and artificially shorten public wait-time statistics.
These all contribute to veterans not fully understanding their community care options or not being offered community care at all.
Because the VA won't follow its own wait-time calculation regulations, codifying the calculation standards is necessary to hold it accountable and help ensure veterans get the care they need.
Creating self-scheduling for community care
The ability to self-schedule appointments is standard for many patients visiting private sector facilities, but veterans using the VA have to schedule these appointments through the VA's own slow internal bureaucracy, creating barriers to community care.
Cleland-Dole creates a pilot program for veterans to access local providers outside the VA on their own, without having to go through administrators that add extra time and hurdles to the process.
Improving telehealth options
Telehealth has become a staple in health care over the last few years and provides many with care options they didn't have before.
Cleland-Dole seeks to improve telehealth choices at the VA by requiring a comprehensive study to find barriers that can be removed in the telehealth system. Policymakers will use this report to expand telehealth, which is a particularly important option for rural veterans.
Establishing more data transparency
The VA hasn't been upfront with the public about wait-time data, often using misleading measurements that don't capture true waiting periods. and that is bad for veterans. Cleland-Dole requires a review of publicly available data on the VA's Access to Care website, and reports on how that data can be improved.
Without the right information, veterans can't make informed choices about where to seek care that is best for them. But requiring the VA to review its data will ensure veterans are armed with knowledge to make better health care decisions.
Reducing the backlog of FOIA requests
Along with inconsistent transparency over wait-time calculations and access to community care, the VA needs to be better at answering FOIA requests from lawmakers and veterans' advocates.
FOIA requests and lawsuits have revealed blatant wait-time manipulation at the VA. Often the results of a FOIA request are the only way serious issues are brought to light for the public to call for change.
Cleland-Dole requires the VA to submit a plan to reduce its significant backlog of FOIA requests and report on progress as the plan is implemented.
FOIA requests are an important tool for VA oversight, and the VA should take compliance with them more seriously.
Cleland-Dole is an important step in reforming the VA, driving accountability and ensuring veterans get the care they need. There's more work to be done, and we'll continue to push further reforms that put veterans at the center of their care.
Learn more about CVA's ideas to reform the VA.