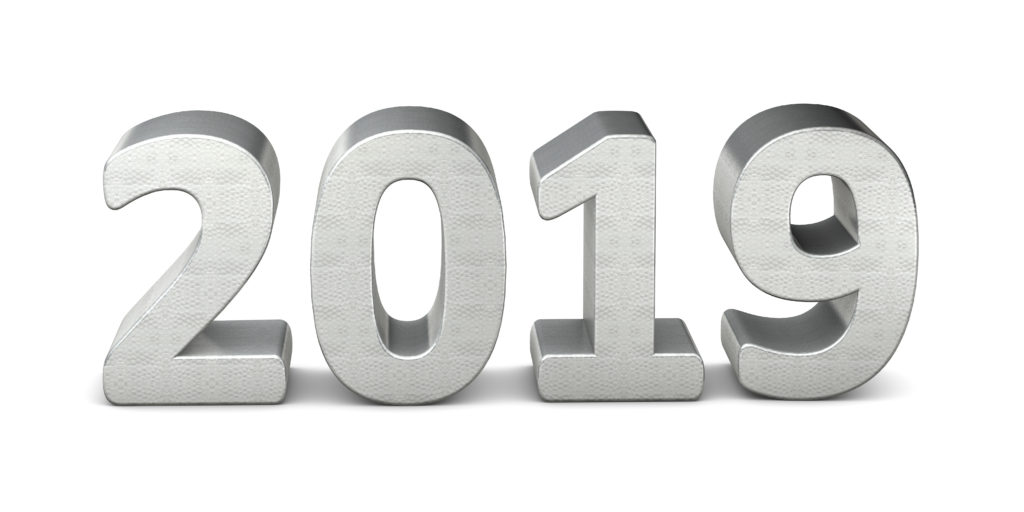 It's impossible to predict the future. But coming into 2019, the Concerned Veterans for America team knew its mission would roughly stay the same. We were ready for a new year of advocating on behalf of veterans and preserving the freedom we sacrificed for in uniform.
We started this year with big ideas and bold legislative priorities: continue fighting for better health care for vets, call on lawmakers to make better spending and foreign policy decisions, and amplify the voice of veterans around the country.
Thanks to a dedicated grassroots army of passionate activists, we accomplished so much more than we anticipated.
As we head into 2020, here's a look at five of the biggest moments in 2019:
Major changes to veterans' health care
The VA MISSION Act was signed into law in 2018, but that was just the beginning of the fight for better health care options for veterans. This year, the Department of Veterans Affairs began implementing key pieces of the law, most notably revamping eligibility for veterans to access non-VA medical care.
Hundreds of CVA activists submitted comments to the VA, describing how more access to community care would improve their lives. In June, the VA rolled out new access standards that allow thousands more vets to get medical care when and where they need it. This was a huge win for vets and their families.
Longtime CVA member takes the helm
Nate Anderson took over as CVA's executive director, bringing with him a wealth of knowledge and leadership skills.
Nate has been with CVA since 2013, starting as a field director and moving his way up to leading the organization. He knows all the ins and outs of CVA and has a deep connection to the veteran community CVA serves. He is also a decorated combat veteran and currently serves in the National Guard. CVA is moving in a great direction with Nate Anderson at the helm!
Bringing our voices to the Hill
Vets on the Hill is among the most important efforts CVA undertakes each year. Each summer, our staff from around the country meets with lawmakers and staff in Washington, D.C., to share veterans' perspectives and challenges with those who directly craft and vote on policy.
This year was our most successful yet, with 133 meetings over just two days. We made headlines by holding joint meetings between CVA, lawmakers and VoteVets. In the past, CVA and VoteVets have been on the opposite sides of many fights. In 2019, we found an opportunity to create a unique partnership on foreign policy issues. Together we can show lawmakers that what unites us is stronger than what divides us.
Americans are thinking differently about foreign policy
As our partnership with VoteVets began to take shape, we knew we needed to understand how Americans felt about the issues we were addressing. Our organizations commissioned a survey to determine what Americans think about our military engagements and foreign policy.
We found 83% of likely voters believe the United States should either keep military engagements at their current level or be less engaged around the world. We also found Americans want Congress to revisit how it authorizes military actions, to avoid conflict with Iran, and to take a more active role in determining when, where, and why our troops are sent abroad to fight. We couldn't agree more.
It's clear the sentiment is gaining momentum in Congress. The War Powers Caucus was formed, the House took a major step to prevent military engagement in Iran by passing a bipartisan amendment on the issue, and Congress voted to end military assistance to Saudi Arabia in its war with Yemen.
Ensuring veterans' sacrifice is honored
CVA ended the year with a major campaign – Honor Their Sacrifice. From Sept. 11 to Veterans Day, we focused all our efforts on encouraging lawmakers to honor the sacrifice of veterans when creating policy. Our activists sent tens of thousands of letters to Washington calling for better policy decisions on VA reform efforts, foreign affairs and federal spending.
Throughout Honor Their Sacrifice, we were inspired by the veteran and military community uniting to make their voices heard. Vets sacrificed so much for this country, and it's important that lawmakers remember that when making policy decisions.
2019 was an incredible year, thanks to our activists and followers. CVA's success belongs to our activists and our nation's veterans. They are the reason we won't stop fighting to empower those who put on the uniform to create better lives for themselves, their families, and those around them.
2020 will be filled with more opportunities and challenges, but we have no doubt that America's veterans and military community will rise up to continue serving this great nation.
Don't forget to keep up with CVA's work in the new year! Check our Facebook and Twitter pages for news, stories and how you can get involved working for veterans.