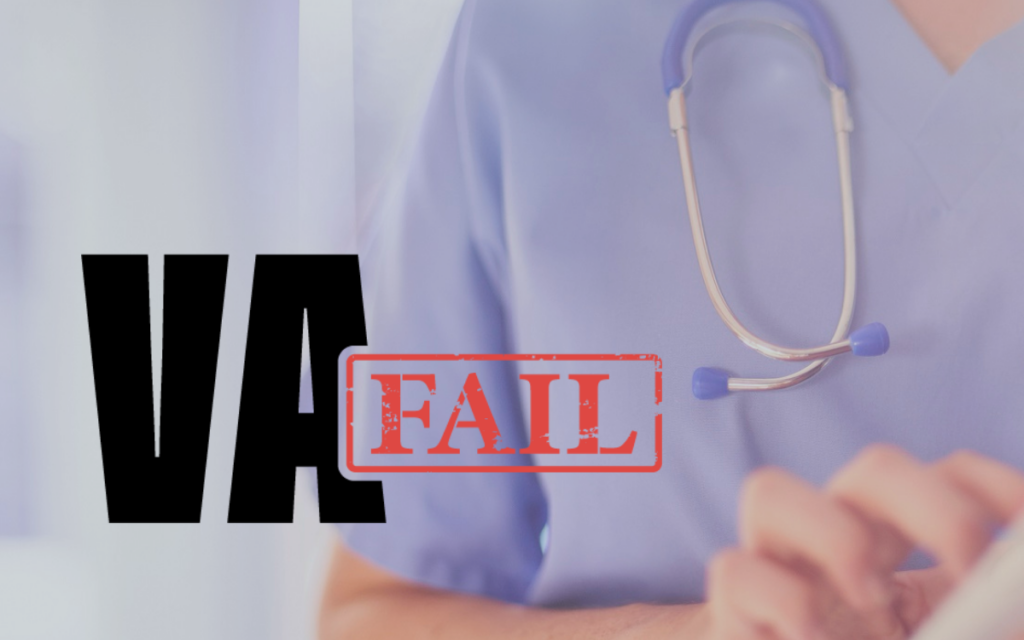 The clock starts when play begins. Imagine watching your favorite college sports team and an official forgets to press "go" on the game clock. There would be chaos. There would be outrage. The official might be fired (for good reason). 
After years of complaints about veterans' health care wait times, it appears officials at some Veterans Affairs health centers are failing to properly start the clocks that measure wait times.   
The VA MISSION Act allows veterans to seek community care (care at non-VA facilities) if VA wait times get too long. But wait time calculation errors trap veterans in the VA's system that routinely fails them. 
VA wait time manipulation in Florida
Under the VA MISSION Act, VA schedulers are supposed to use the date on which a veteran or health care provider requests an appointment or consult to start the wait time clock.  
Schedulers at C.W. Bill Young VA Medical Center in Bay Pines, Florida used a different method instead. Their metric, the "patient indicated date," was the date the health care provider and veteran agreed is clinically indicated for care. 
These are highly technical definitions that really mean one thing: VA schedulers started the clock after play had begun, not counting the full period veterans waited from requesting an appointment to getting treatment. As a result, veterans' health care wait times were significantly longer than the facility was willing to admit.  
The VA inspector general found that, from 2020 to 2022, wait times were undercounted by about 12 days.   
Oversight mechanisms failed to flag VA wait time manipulation
Oversight mechanisms the center had put into place failed to identify the problem and the ongoing undercounting of veterans' health care wait times. 
The VA wait time manipulation was only discovered by another VA facility when its schedulers used the tool the Bay Pines site had developed to calculate wait times.  
Specifically, an Orlando facility was alerted to the potential problem after Congress began looking into a claim by a veteran who had been unlawfully denied access to the community care option they are afforded by the MISSION Act, because their wait time was artificially shortened because of the Bay Pines scheduling tool.  
After taking a second look and measuring more accurately, "a manager at the Orlando facility determined the veteran actually was eligible for community care based on wait time," the inspector general's report says. 
What is the VA MISSION Act? 
The VA MISSION Act is meant to reduce veterans' health care wait times. Before the law was put into place, non-VA care referrals were based on whether a patient had to wait more than 30 days for an appointment or drive more than 40 miles to a VA facility. 
The House voted 340-70 in favor of the legislation in 2018 and Senate approved it on a 95-2 vote. President Donald Trump signed it into law. The law extended veterans' ability to seek care locally, by adjusting eligibility requirements, including wait-time criteria for non-VA community care. 
The VA MISSION Act stipulates a veteran can access community care if: 
They have to wait more than 20 days for primary and mental health care.

 

They have to wait more than 28 days for specialty care.

 

They have to drive more than 30 minutes for primary and mental health care.

 

They have to drive more than 60 minutes for specialty care.

 
The average wait time at Bay Pines is currently 17 days for primary health care for a new patient, a number that is close to the limit.   
Bay Pines also just received a one star rating from the Center for Medicare and Medicaid Services for its quality of care. 
"One star is basically dismal for the amount of money that gets pumped into the VA healthcare system," CVA's Jimmie T. Smith tells WFLA.  
Veterans' health care wait times have been manipulated before
The inspector general's Bay Pines report is just the latest instance of VA wait time manipulation. 
As CVA has reported, another way around referrals to community care is for VA schedulers to make an appointment, cancel the appointment, then reschedule the appointment to a later date. Canceling resets the wait-time clock. 
Documents from one VA facility show that between January 2020 and May 2021, 682,739 appointments were canceled. About 63 percent showed no evidence that the veteran had given permission for the cancelation. 
The VA also has been caught violating the VA MISSION Act by: 
Failing to properly track whether veterans are refusing community care; 

 

Not using updated eligibility standards for veterans who should have access to community care; and

 

Training its employees to dissuade veterans from using community care.

 
When the game is rigged, it's time for reform
VA health care leaders and personnel have a responsibility to follow the law, in this case the VA MISSION Act. In a state like Florida, where the population of veterans is rising rapidly, that mandate is especially important. 
Veterans need consistent wait time measurements so they have a full understanding of their options in care, and they also need choices when the VA cannot meet their needs in a timely (or quality) manner. 
Learn more about CVA's reform options that will provide better care and more community care choices for our nation's heroes.