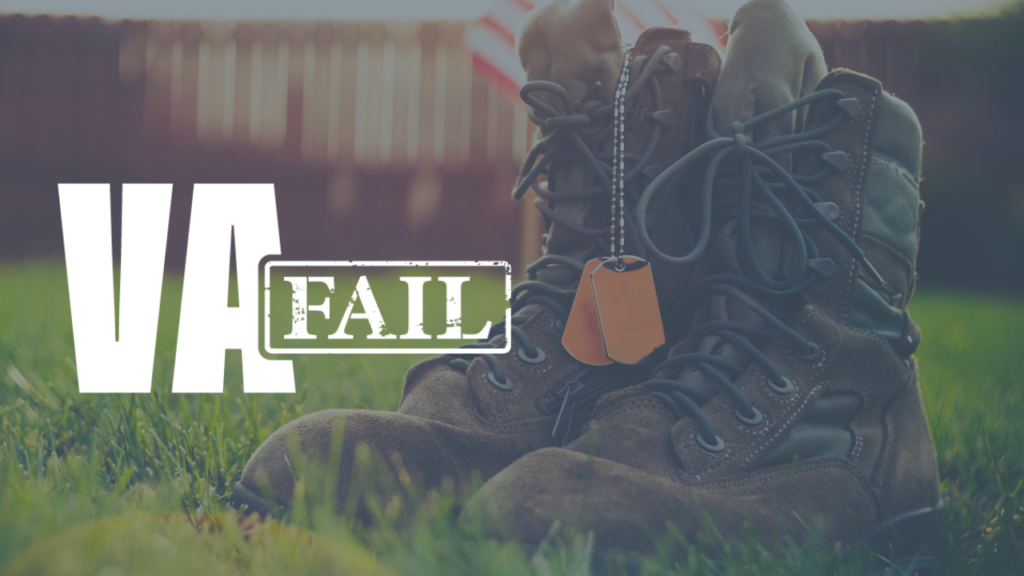 September is Suicide Prevention Month, a time to especially focus on the suicide epidemic in the veteran community. An average 17 veterans take their lives every day in the United States, but the number actually could be much higher.
A new study just found the most staggeringly high suicide numbers are amongst post-9/11 veterans. Four times more veterans of the post-9/11 wars have died by suicide than were killed in action.
The constant churn of deployments and difficulty transitioning out of service have been major contributors to the rash of suicides among veterans in the last several decades. But the lack of access to timely care can't be overlooked.
The Department of Veterans Affairs could be doing much more to address these startling figures.
Instead, VA officials are being blamed for it.
Army sergeant committed suicide at VA facility
Former Army Staff Sergeant Brieux Dash was committed to the VA Medical Center in West Palm Beach, Fla. in March 2019. His wife, Emma, wanted him to get treatment for depression and post-traumatic stress disorder, which had worsened recently and had led to a suicide attempt at home.
Three days later the husband and father of three was dead. He had hanged himself behind a door in the Palm Beach facility.
Emma says staff in the mental health unit, who are required to check on patients every 15 minutes, did not find Brieux for two hours — meaning they had missed at least eight checks.
Emma told The Washington Post that she had worked at the Palm Beach facility. She thought Brieux would be safe there.
She now blames the VA facility staff for her husband's death.
And she's not the only one.
Investigation found "shortcomings" at Palm Beach VA facility
According to The Washington Post report, a VA investigation after Brieux's death "found shortcomings at the facility, including inconsistent safety checks and problems with surveillance cameras to monitor at-risk patients."
The cameras, which, according to the center's own policy, are required to be in place, had not been operational for at least three years, the investigation found. Had those cameras been functioning, staff potentially could have saved Brieux's life.
According to The Palm Beach Post, the investigation also found "more than half of the employees working at the facility had not completed required training."
"Finding out all of these things was very shocking and disappointing," Emma Dash said. She alleges the government's failures in Brieux's final days were not the only mistakes it had made.
Long deployments, other VA failures also contributed to declining mental state
Brieux's mental state had started to collapse after back-to-back deployments in Iraq.
Brieux joined the Army in January 2006. His first tour in Iraq was 15 months, from March 2007 to June 2008. The second was nearly two years, from November 2009 to September 2011. Emma told The Post the deployments were "tough" on her husband.
"Once Brieux Dash left the Army, he suffered from depression and post-traumatic stress," The Post explained. "Based on those diagnoses, he was given a 30 percent VA disability rating in 2016, court records state. His disability rating was raised to 50 percent in 2018 after another evaluation of his depression and PTSD."
Another event related to his service also contributed to Brieux's downward spiral. In March 2019, the VA sent the family a notice that alleged Brieux had been overpaid (by the government) nearly $20,000 in separation pay. He was told that until he could repay that amount, he would not receive his monthly VA disability compensation.
A wrongful-death lawsuit filed by the Dash family said that notice sent Brieux "into a downward spiral of depression, anxiety, emotional distress, and fragility."
This summer, the U.S. government awarded Emma and her three children a $5.75 million settlement in a wrongful-death suit.
Brieux not the only VA facility suicide
Tragically, Brieux and Emma's story is not the only one like it. In fact, there appears to be an epidemic of veteran suicides at VA facilities.
A 2019 Washington Post story reported, "Veterans are taking their own lives on VA hospital campuses, a desperate form of protest against a system that they feel hasn't helped them."
A federal investigation into one such death found a VA facility in Minnesota "made multiple errors" that likely contributed to the suicide. In that case, the VA failed to schedule follow-up appointments, did not communicate with the veteran's family about treatment plans, and had not adequately assessed the veteran's access to firearms.
The Government Accountability Office (GAO) examined the VA's efforts to track cases of suicides at departmental facilities. According to Military Times, that report concluded the VA's efforts were so "riddled with errors that a living veteran was counted as dead." The GAO also found "four missing cases that should've been counted."
Mental health care means life or death. With the daily wave of veteran suicides, and suicides at VAs no less, the goal should be to get veterans the treatment they need as quickly as possible, whether that is at the VA or out in the community.
No veteran struggling with their mental health should be left to read these stories, wondering what their treatment at the VA will be like, hoping for a better option to come along.
Veterans can't afford to wait for a better standard of care.
Read more about much-needed VA reforms.  
If you or someone you know is struggling with PTSD or mental health issues, the Veterans Crisis Line is available by dialing 988 (then press 1) or texting 838255.  The Vet Center is also available and staffed by combat veterans and military families ready to talk about military experiences and any other issues veterans are facing. That number is 877-WAR-VETS (927-8387).