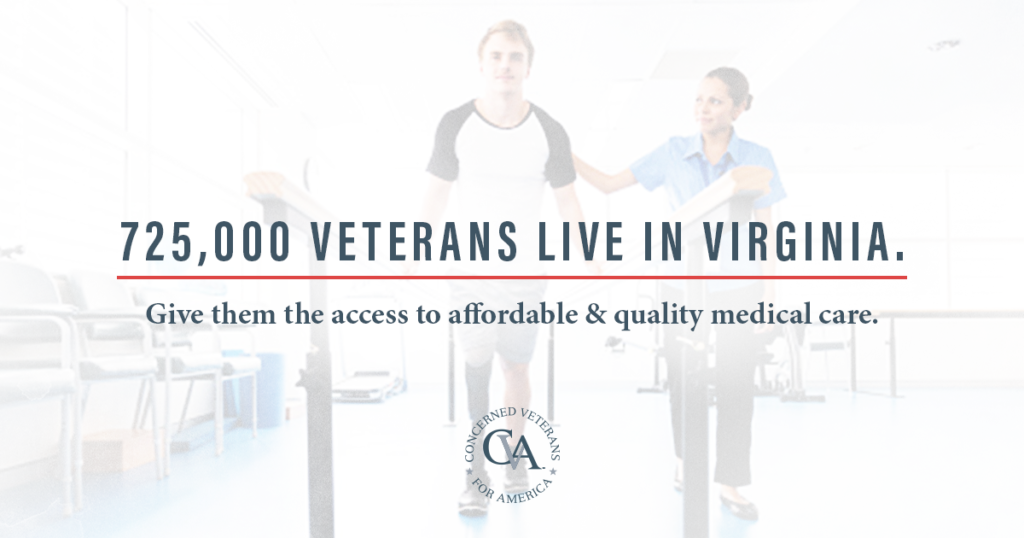 Lauren Stewart is the deputy state director of Americans for Prosperity – Virginia and a military spouse.
Virginia has long been a home for veterans and military families.
Our proximity to Washington, D.C. means many in the Pentagon commute from Northern Virginia. Our bases and surrounding cities are home to thousands of active duty service members and their families. Our many colleges and universities are a draw to veterans who wish to continue their educations after service.
Virginia is projected to be in the top five states with the highest veteran population over the next 20 years. We've made the commonwealth a welcoming home for our nation's finest, but we can still do more.
Last year, the VA MISSION Act was signed into law. This legislation aims to give more veterans greater access to health care in their communities. It was a great step toward empowering vets with choice over their medical care.
But for many in Virginia, their choices go only so far.
Virginia still uses antiquated certificate of public need (COPN) laws to "manage" health care growth in the state. Essentially, a health care facility or provider can only expand their practices if they can prove to the government those services are needed by the community. The process can take years and cost thousands of dollars.
COPN laws hurt rural Virginians disproportionately hard, as they already have fewer choices for timely, quality care than those in urban communities. If rural providers were able to more easily expand their services to meet the needs of those in the community, veterans in those communities would be able to get quality care without traveling all over the state.
Many states have already repealed COPN laws in hopes of paving the way for new medical services and innovations. For the sake of our growing veteran population, Virginia should be the next state to repeal COPN laws!
Read more about the need to repeal certificate of public need laws.