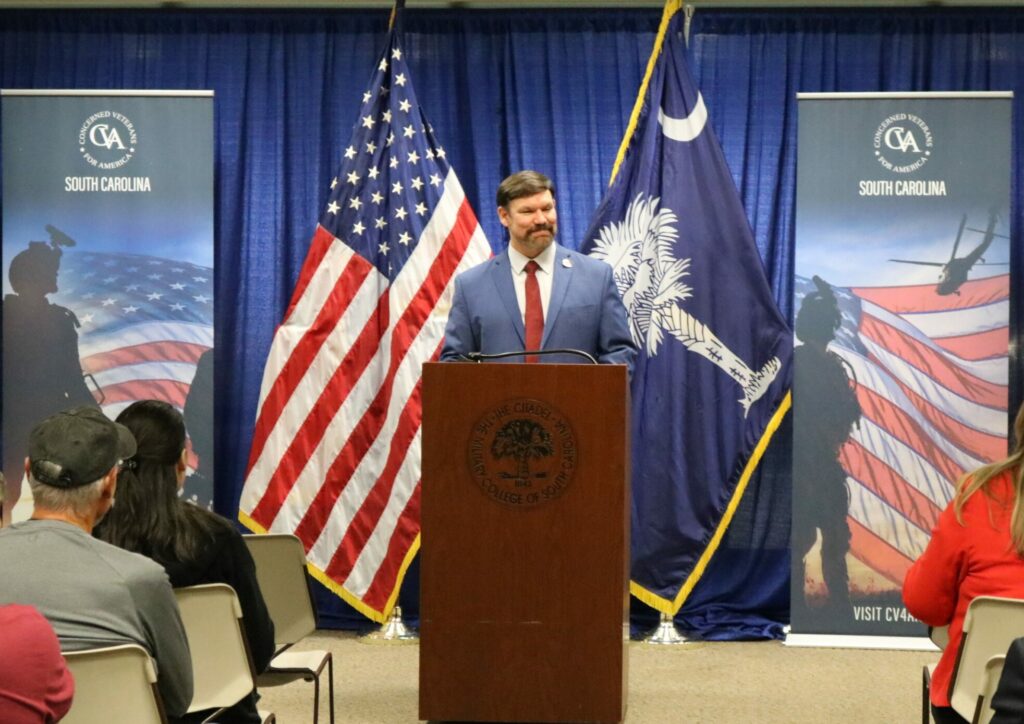 South Carolina is home to numerous military bases along with thousands of service members, military families, and veterans who choose to put down roots after they served. The state has a deep history of service and sacrifice.
That's why Coast Guard veteran Frank Bullock believes South Carolina is the right state to lead the way in honoring those who served.
In a recent piece in The Post and Courier, Frank outlines two ways South Carolinians can honor the sacrifice of America's service members and veterans:
First, we can call for a better approach to foreign policy that respects the sacrifices those in uniform are willing to make for our country. Over the past 20 years, many who trained and prepared for war at South Carolina bases have been sent to far-off places in support of vague objectives. Service members have seen combat in Iraq, Afghanistan and around the world, but that combat has been largely disconnected from our vital national interests here at home.

…

Ensuring that troops are sent into dangerous situations only when absolutely necessary honors their sacrifices and keeps us safe at home. If our troops have the courage to put themselves in harm's way on our behalf, our legislators should have the courage to vote on when to ask them to do so.
He continues that a different approach to foreign policy should be followed by better care for veterans after they take off the uniform:
Under law, the VA is required to offer veterans the ability to use their benefits through community care providers if the VA can't provide a timely medical appointment at a VA facility nearby. Unfortunately, the VA is manipulating wait times to keep veterans in its system who should qualify for this option.

…

To fix that, we can support legislation, such as the Guaranteeing Healthcare Access to Personnel Who Served Act, that puts veterans first by giving them more access to care when and where they need it, and ensuring the VA is equipped to meet changing needs in the veteran community.
You can read the rest of Frank Bullock's piece in The Post and Courier.