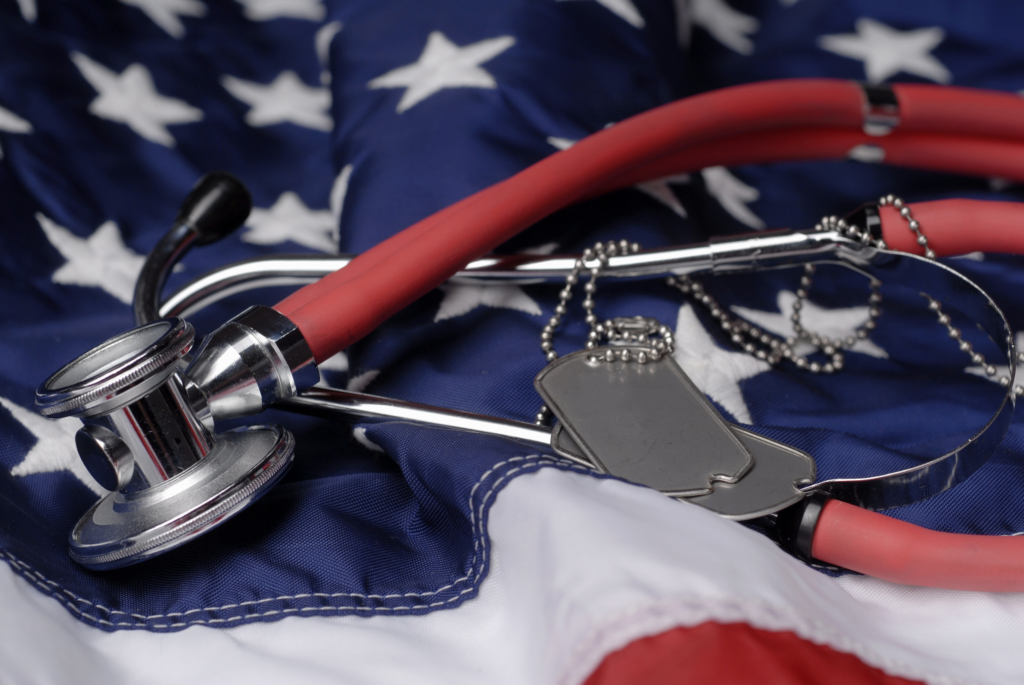 Six years ago, the country found out about a massive scandal at the Department of Veterans Affairs hospital in Phoenix.
Staff at the Phoenix VA had been keeping two sets of wait lists for veterans seeking appointments – a digital set, which showed wait times were fairly short, and a paper set, which reflected the actual wait times of weeks or even months.
An Inspector General report later that year found 3,500 veterans were waiting for appointments at the Phoenix VA, and many of those were on the unofficial secret wait lists. That same report identified 40 veterans who died while waiting for care.
But the Phoenix VA wasn't unique, it just got caught first. The revelations in Phoenix gave way to discovering deep, systemic problems at the VA and many of its facilities, the most glaring being a lack of choice for veterans over their own health care.
That's where veterans and advocates stepped in to demand change.
Vets all over the country started telling their stories of the VA's failure and misconduct, further opening the public's eyes. Advocates presented solutions that would put veterans more squarely at the center of their own health care. Congress had no choice but to act, introducing reforms that would create more accountability for VA employees and give veterans more access to community care.
A lot has changed in six years. The VA has made progress in how it delivers health care to veterans, thanks in large part to a dedicated military community who continue to fight for better health care options.
But the fight isn't over.
Although the VA MISSION Act has created new access standards for veterans to receive medical care in their communities, the law is at risk of being undermined before it is fully implemented. Just like we rose up to demand change after the Phoenix VA scandal, we must stay vigilant to defend the reforms made since then.
Tell Washington not to limit access to community care for veterans.