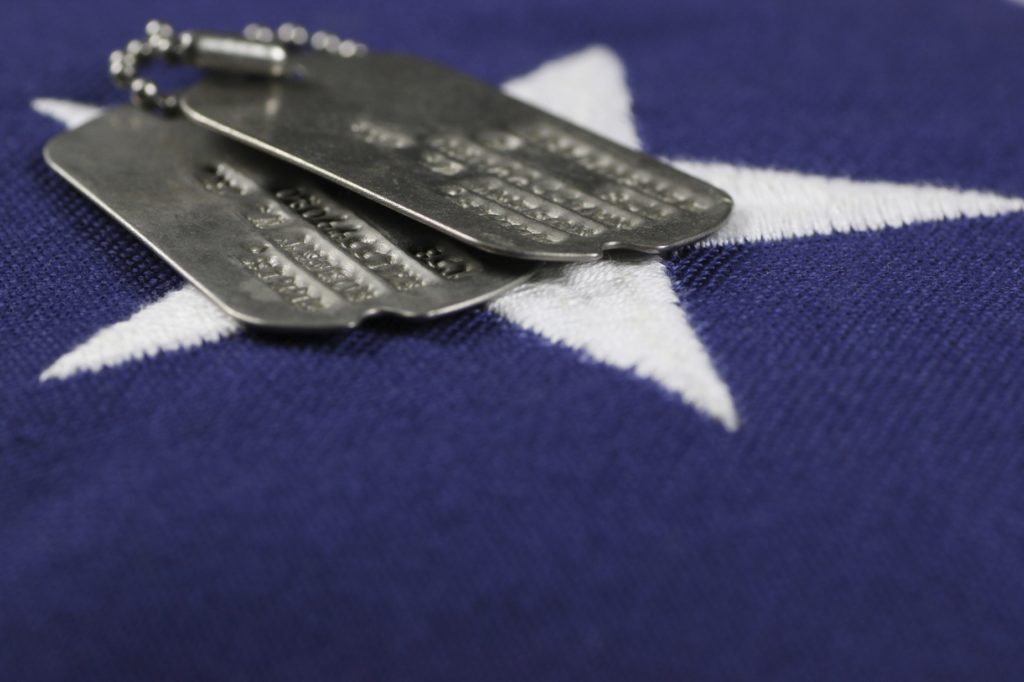 If you were watching the debate with a bingo card in hand, you'd certainly be able to cross out mentions of the economy, the threat of China, entitlement reform, abortion, health care, and a host of other issues.  
What you didn't hear though was any mention of reform to the Department of Veterans Affairs or better health care options for those who served the country in uniform. With all the talk of getting the United States into or out of wars, you'd think there would at least be a small mention of how we care for those who fight the wars. 
But alas, there was not. 
There is no doubt candidates will thank us for our service throughout the Veterans Day weekend. But gratitude means much less without a meaningful discourse around the struggles we face in our health care on the country's biggest political stage. 
But we're continuing to call for candidates to share their plans for better health care options for veterans. 
Here's a look at what veterans were saying during and after the debate: 
Disappointing but definitely not surprising that the candidates wanted to talk about how tough they would be with the military and war, but not one mentioned the toll it takes on those veterans and service members who have to fight in those wars.

War is easy for politicians to…

— Amber Smith (@AmberSmithUSA) November 9, 2023
Heard some candidates talk about their service or relationship to someone that served in these first 15 minutes. Pandering and lip service without even discussing the issues or proposing solutions. #VeteransVoicesCount

— Brian Fay (@BrianFayFL) November 9, 2023
This is what endless wars does, and worse is that they will come home to a broken @DeptVetAffairs

They chose to serve, they led in battle and when they come home for care they should have the ability to continue to lead and have choice#VeteransVoicesCount https://t.co/qJ93NeG7gC

— Jimmie T. Smith (@JimmieTSmith) November 9, 2023
More than 1 in 10 veterans have been diagnosed with a substance use disorder.

Unlike most Americans they have the added barrier of waiting for care from the VA or being given the run-around on MISSION Act standards that guarantee them access to community care providers that can…

— Concerned Veterans for America (@ConcernedVets) November 9, 2023
They've talked about wars and potential wars. Potentially involving US troops around the globe. No one has talked about how to best care for the troops who already served and need veteran health care from the VA.#VeteransVoicesCount pic.twitter.com/s9W16vaF69

— John Byrnes (@JohnByrnes13) November 9, 2023
With Veterans Day around the corner, let's hope the candidates address the pressing issue of Veterans Healthcare crisis. Our veterans deserve the best care possible.

— Jose Ramos (@JramosNC) November 9, 2023
Veterans should not have to rely on hope alone for their health care to be discussed during a primary debate. This is a critical issue for over 16 million veterans in the country and deserves thoughtful discussion. #VeteransVoicesCount

— Concerned Veterans for America (@ConcernedVets) November 9, 2023
Three debates and three days until Veterans Day and nothing about the epidemic facing the veteran community. Lack of healthcare, substance use disorder, and suicide and not one word from the candidates#veteransvoicescount

— Chris Enget (@ChrisEnget) November 9, 2023
Calling for better health care options for veterans doesn't end with the debates. Share your thoughts on giving veterans greater choice on social media using #VeteransVoicesCount