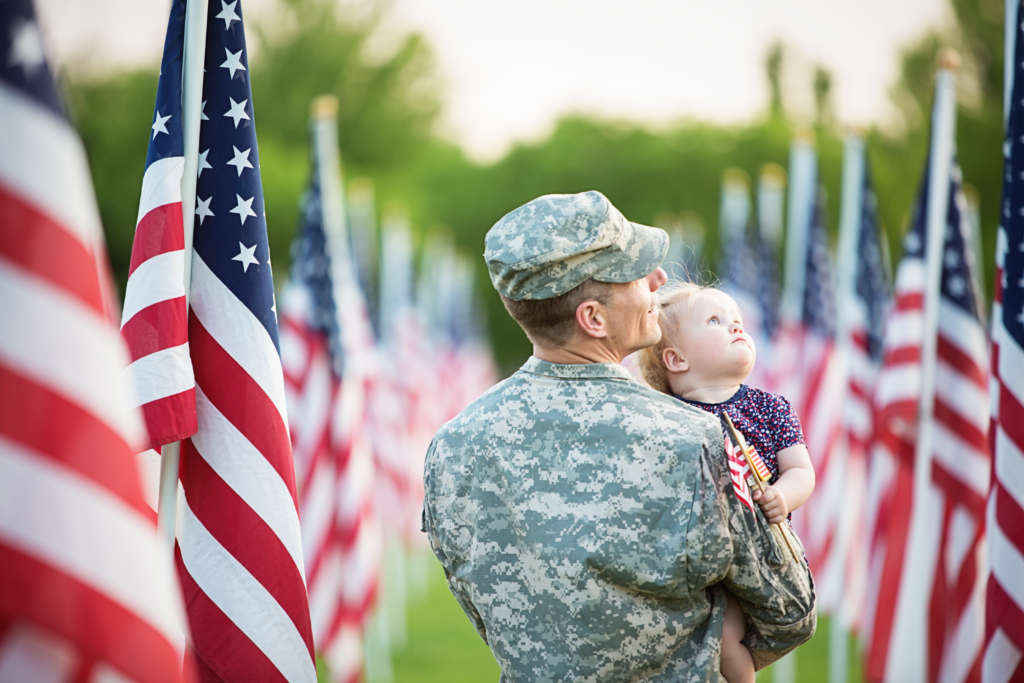 Micaela Rollo Kirwan grew up as a military kid; now she's raising one.
Kirwan is also a community engagement director with Concerned Veterans for America in the Pensacola, Florida, area, and likes to joke that she was issued to her parents by the Navy.
She remembers well the missed birthdays and other childhood moments, as well as the weeks and months waiting anxiously for her dad to return.
In a piece she wrote for the Pensacola News Journal, she also remembers the sense of pride and duty instilled in her by living a military life, and the sacrifices that entailed. And she hopes for better for those members of the current generation who wait anxiously.
"In the last 20 years, long and frequent deployments, for reasons increasingly disconnected from our vital national interests, have become all too common for the military child to bear," she writes.
Endless wars have separated families, some for multiple deployments over many years. Finally, though, U.S. involvement in one of those wars appears set to come to an end.
"The president's recent announcement that troops will be out of Afghanistan by Sept. 11 this year is welcomed and long-overdue news, but we should remember that endless war spreads far beyond Afghanistan," Kirwan writes. "Troops are sent to dozens of countries, on deployments with no real link to our national interests. Our service members are put in harm's way to accomplish vague missions that are harder and harder to argue are necessary to keep America safe."
Such service and sacrifice should be demanded, she writes, only when absolutely necessary. 
Read the whole thing in the Pensacola News Journal.