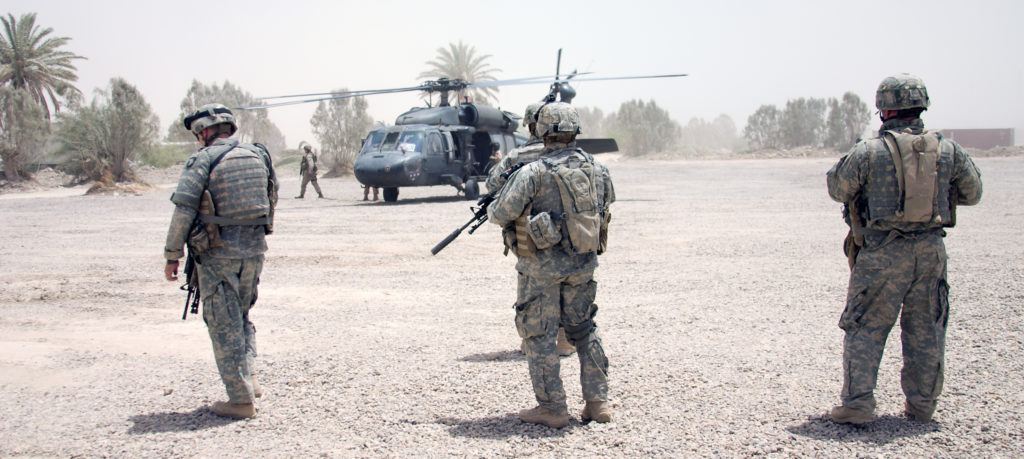 In 2007, John Byrnes took to the pages of the New York Post to support the U.S. wars in Afghanistan and Iraq. Byrnes was an Army staff sergeant who was optimistic about the project of promoting democracy, and he had the combat chops to support his contention.
While he is still proud of his service and that of his brothers and sisters in arms, he no longer feels the same way.
Returning to the Post 15 years later, Byrnes, now director of education at Concerned Veterans for America, writes: "I must admit I was wrong."
This past Memorial Day I reflected, as all veterans do, on the comrades I've lost since 2001: my former squad-mate, a Nigerian immigrant with a booming voice and laugh who loved America and freedom, killed by an improvised explosive device in October 2003; the New York firefighter and father who re-enlisted in the National Guard to deploy with his friends, killed a month later by an IED; the explosives expert who saved our lives daily for much of 2004, a husband and father, killed two years later; the goofy Navy petty officer who joined the Army infantry, only to be assassinated by a suicide bomber in Baghlan, Afghanistan, in 2008.
In accepting his share of responsibility for supporting the wars, he writes that we owe it to those who gave the last full measure of devotion, as well as to "ourselves and future Americans a restoration of the constitutional balance between Congress and the presidency in war policy. … We must repeal existing AUMFs and hold an open debate on where and when presidents can risk the lives of young Americans."
Read John Byrnes' New York Post op-ed here.