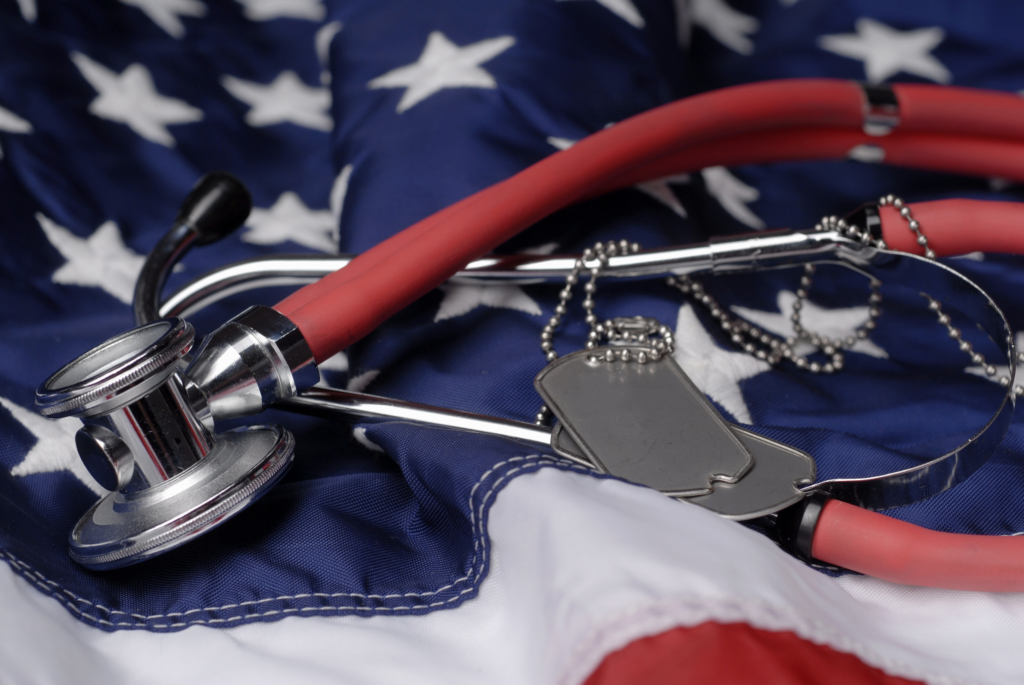 Our nation is in the midst of a health and economic crisis unlike any in living memory. Medical care providers are feeling immense pressure, especially at the Department of Veterans Affairs.
As the coronavirus pandemic continues, the VA has been tasked with taking on its "fourth mission" – providing services for the civilian population. In the coming weeks, the federal government and health care systems will rely on the VA to share resources, supplies, and facility space.
Recently, a VA hospital in Brooklyn opened bed space to non-VA patients to help New York hospitals respond to COVID-19.
What does this mean for veterans seeking care?
If new policy proposals from the VA are implemented, veterans could lose much of their access to care in their own communities, at a time when they may need it most.
Last week, reports surfaced indicating the VA would pause access to community care under provisions in the VA MISSION Act. Veterans who previously would have qualified for medical care from community providers may now have fewer options.
Limiting access to community care is the last thing the VA should be doing during this health crisis.
CVA's recommendations to lawmakers for dealing with COVID-19
"The VA should be working to remove barriers between veterans and their health care, not creating new barriers," CVA Executive Director Nate Anderson said in a statement. "A blanket approach like the VA has proposed does not account for the unique circumstances facing many communities and their respective medical systems."
Even before news of the VA's proposal came out, CVA stressed the importance of giving veterans maximum flexibility during the coronavirus outbreak.
Recently, CVA released a list of 11 recommendations to the president, Congress, and the VA as they navigate health care services over the next few weeks. Our recommendations would ensure veterans continue to have access to care while empowering the VA to meet the changing needs of the country.
Here's a peek at what we recommend:
Expedited payments to local health care providers, giving them the ability to keep their doors open and support veterans and the VA.
Regulatory relief for suppliers and vendors, allowing the VA to get the supplies and help it needs to provide care more quickly.
Maximum flexibility for veterans to access care close to home, ensuring that veterans have options about where they seek care, so services are delivered when and where vets need them.
Tell Washington to protect veterans' care
The VA is in a unique situation. Never has the department been asked to respond to a veterans and civilian health crisis of this magnitude.
In the coming weeks, we hope the VA will steer clear of limiting access to community care. We believe the VA can best serve its veteran patients and provide resources to the country by allowing more flexibility, not less.