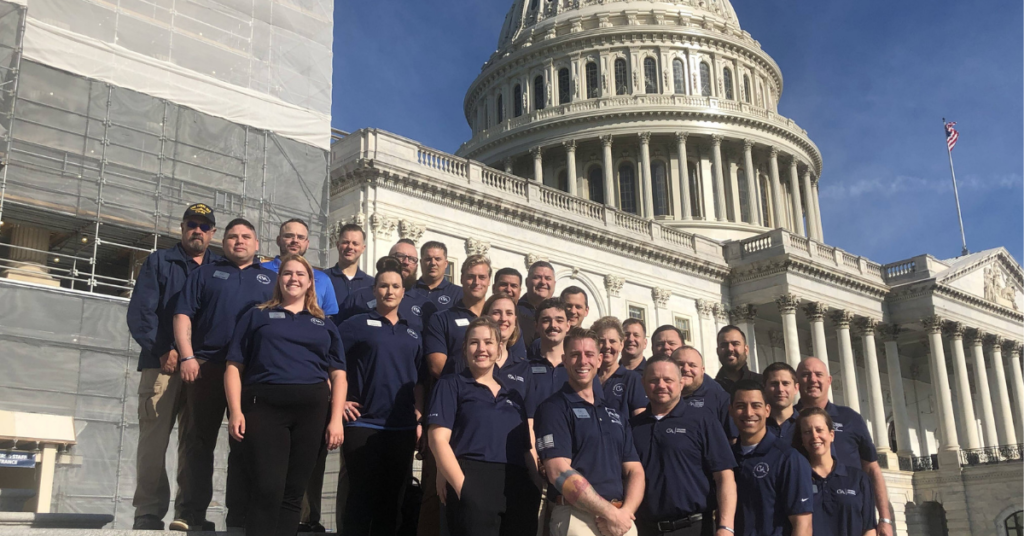 This week, Concerned Veterans for America staff will attend more than 100 meeting with members of Congress and Hill staffers for our annual Vets on the Hill event. CVA's veterans and military family members will discuss everything from veterans' health care to defense spending to foreign policy.
CVA's staff members come from all walks of life and every branch of the military. They represent thousands of veterans in their communities at home. Many have deployed themselves and have sought medical care connected with their service. The issues they'll talk with members about have affected each of their lives.
Meet just a few of the vets that will be here for Vets on the Hill!
Matthew DePaul
Army veteran Matt DePaul knows the impact that a veteran advocate can have. Before joining the staff, Matt volunteered with CVA in Arizona. After seeing VA accountability measures signed into law, he knew that his hours spent making phone calls, talking with friends and meeting with lawmakers resulted in real policy changes.
He now works with his community in Arizona to "overcome the skepticism of the reform process" and show vets their advocacy makes a huge difference.
Heidi Harris
Heidi Harris has known the cost of service since she was a child. Both her grandfather and father served in the military, instilling in Heidi a love for servicemembers and the military. "They've always held a strong part of my heart," she's said.
In Florida, she connects with the large veteran community to ensure they're well taken care of and their voices are heard when they speak up. "I love the idea and chance to make real changes for our nation's veterans."
Adam Miller
Adam Miller knows first-hand how difficult getting adequate care after military service can be. He served in the Marine Corps and deployed to Europe, Africa and the Middle East in support of the global war on terrorism – serving a combat tour in Ramadi, Iraq.
Adam struggled to get the care he deserved from the VA for years for his service-connected injuries, but he was able to bring those issues to light through his work with CVA. He started as a volunteer and soon came on staff so he could dedicate all his time to fighting at home for the issues he believes in.
David Fitzgerald
David Fitzgerald spent five years in the North Carolina National Guard as an infantry team leader and assistant squad leader. He continues to serve the veterans of North Carolina with his advocacy work.
"CVA provides what I believe to be the most accurate representation of what most veterans want to see out of government," David said. At Vets on the Hill, David will share the concerns his fellow North Carolina veterans have about continued involvement in Afghanistan and veterans' health care here at home.