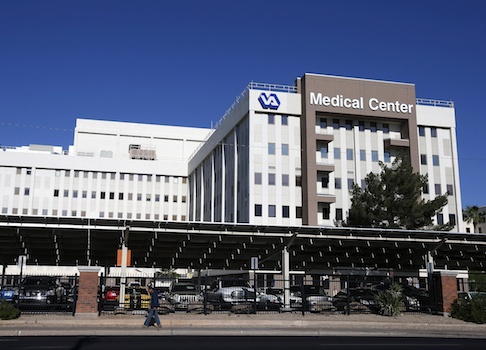 On April 10, 2014, the country found out about gross negligence at a Phoenix VA hospital. Staff was keeping two separate lists of veterans waiting to see doctors – the "official" electronic lists that made VA wait times appear short, and secret paper lists that staff used to schedule appointments outside the acceptable time frames.
Whistleblower allegations were later confirmed by the Office of Inspector General who found more than 3,500 veterans were on Phoenix's secret wait lists.  Forty of those veterans died while waiting for care. Soon, investigations were conducted at VA facilities all over the country. At least 25 VA hospitals have manipulated their wait times to appear within the scheduling limits set by the department.
In the four years since the Phoenix story broke, countless scandals have come to light from the VA. Here are a few examples:
But amid all the chaos since the Phoenix scandal broke, there have been significant moves toward reform. Congress passed the Veterans Access, Choice and Accountability Act of 2014, which created the Veterans Choice Program, needed to ensure that veterans who were stuck with lengthy waits could see private doctors. In 2017, the VA Accountability and Whistleblower Protection Act was signed into law, giving the VA more authority to fire bad actors and poorly performing employees.
Choice and accountability are the keys to fixing the VA. We are getting the accountability part down after years of fighting for it. But true choice still hasn't been given to veterans. The current Choice Program was meant to be a stopgap measure until Congress could figure out a better solution. Its qualification criteria are arbitrary and the program is poorly managed.
The fourth anniversary of scandal at the Phoenix VA is a good time to remember that veterans are still waiting too long to be seen by doctors. They are still driving hundreds of miles to get to a facility that serves their needs. They are still stuck in low-rated facilities when better doctors are nearby. Veterans must be empowered with true choice over their medical care. Choice will keep the VA strong and accountable while allowing veterans access to the care they were promised.
Tell Congress to support more health care choice for veterans!