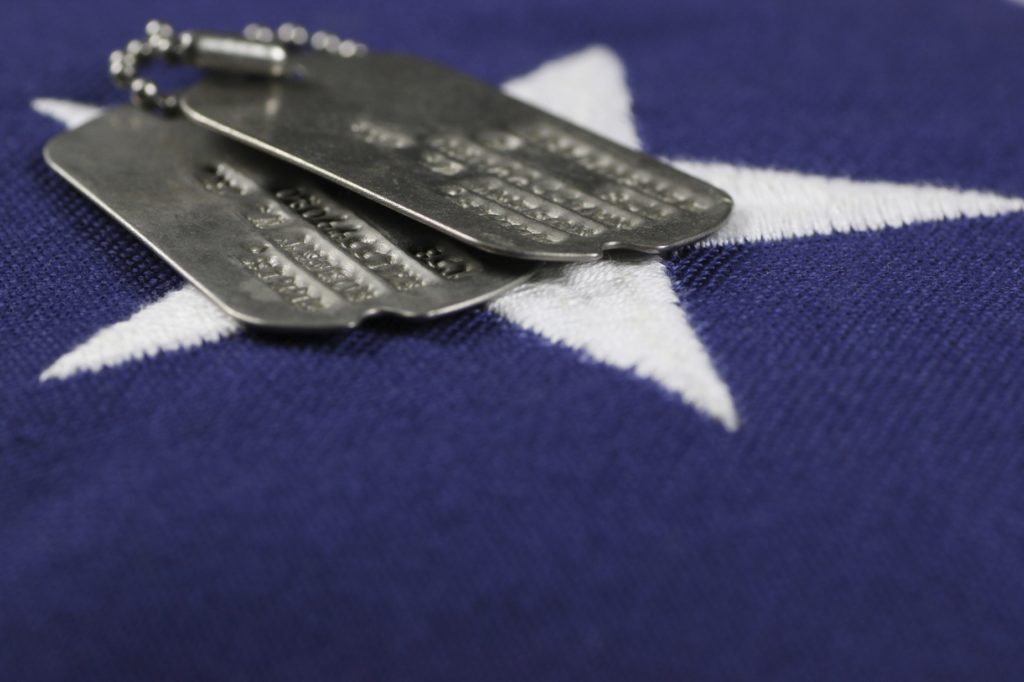 Our grassroots army at Concerned Veterans for America is dedicated to advocating for those who served this country in uniform.
But are we as a country truly honoring the service and sacrifice of those who served in uniform?
A look into how the Department of Veterans Affairs is managing veterans' health care says no.
According to reports and records from the VA, department staff are canceling appointments, keeping inaccurate wait-time data, and intentionally skirting the law to keep veterans in the VA health care system.
But as the backlog of medical appointments continues to grow, VA leaders are still getting bonuses. This is a prime example of the VA putting the system before the veterans it's meant to serve.
To honor those who have served, this past Veterans Day we called for more VA reforms. Our activists sent more than 6,000 letters to Washington calling for an end to the backlog of canceled appointments at VA facilities. But the fight doesn't end on Veterans Day, and we have a lot more work to do.
Here are five ways you can advocate better health care for veterans.
1. Demand change. You can take action right now if you're ready to help America's veterans. Send a letter to lawmakers demanding an end to bonuses for VA leadership until the backlog of delayed medical appointments has been cleared. Your letter goes directly to your senators, representative, the president, and the VA secretary, letting them know this issue is important to you.
2. Spread the word. Once you've sent your letter to Washington, ask your friends and family to echo your voice. Share your letter on social media so others know they can join you in working for veterans.
Not sure what to say when you share? We've got you covered. Here are some sample posts you can copy and paste, and image you can share on your social media.
Countless veterans are left waiting and wondering when they'll get the critical care they need. That's unacceptable. Demand Congress freeze VA leaders' bonuses until the appointment backlog is cleared! #CompleteTheMission
Our veterans shouldn't be left waiting for life-saving care. Tell Congress: Don't award VA officials bonuses until our veterans get the care they need! #CompleteTheMission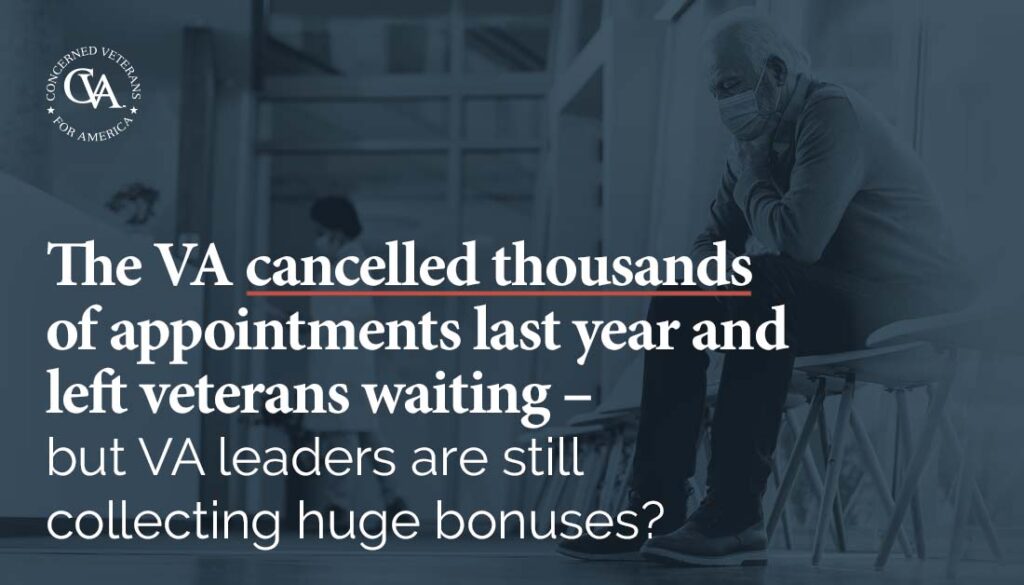 3. Listen to what veterans are experiencing. It's easy to get caught up in the numbers and politics of VA reform, but every canceled or delayed appointment at the VA is a veteran who is being denied the care they were promised. Each story is important, and each veteran deserves to be heard. Visit My VA Story to read stories directly from veterans around the country.
4. Tell your own story. Are you or a family member a patient at the VA? Have you had an experience you want to share? We want to hear all about it. Submit your own story, good or bad, through My VA Story.
Before you submit you story, check out our tips for what to include.
5. Keep fighting. You've sent a letter to Washington, you've recruited your friends to do the same, and you've learned more about how veterans are doing at the VA. But the fight for better VA health care is ongoing.
There are new opportunities to get involved all the time, from engaging with us on Facebook and Twitter, to joining our email list for regular updates, to volunteering with CVA in person. Become a part of the grassroots army  in support of better health care options for veterans!