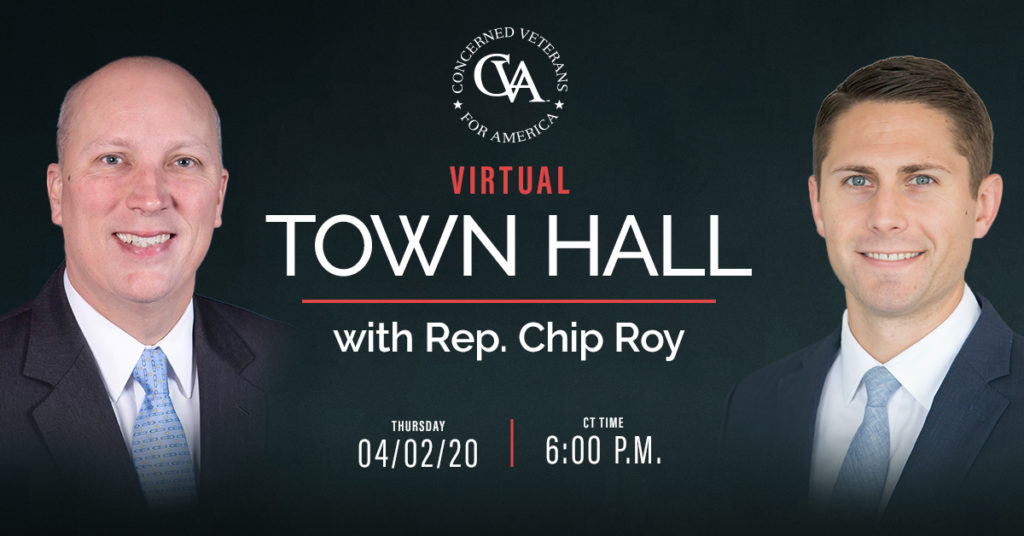 Our Executive Director, Nate Anderson, "sat down" with Texas Representative Chip Roy on April 3rd to discuss issues important to veterans and all Americans as we go through the COVID-19 crisis as a nation. From health care to the VA's response, to federal spending, we touch on a number of important topics.
You can watch the entire virtual town hall and selected excerpts below.
VIRTUAL TOWN HALL WITH REP. CHIP ROY (ENTIRE BROADCAST):
REP. CHIP ROY ON (EXCERPTS)… …the MISSION Act and VA response amid COVID.
…increasing health care flexibility and options for veterans.
…the importance of health care freedom.
…the national security crisis caused by spending.
…addressing the pause and VA backlogs in the wake of COVID.