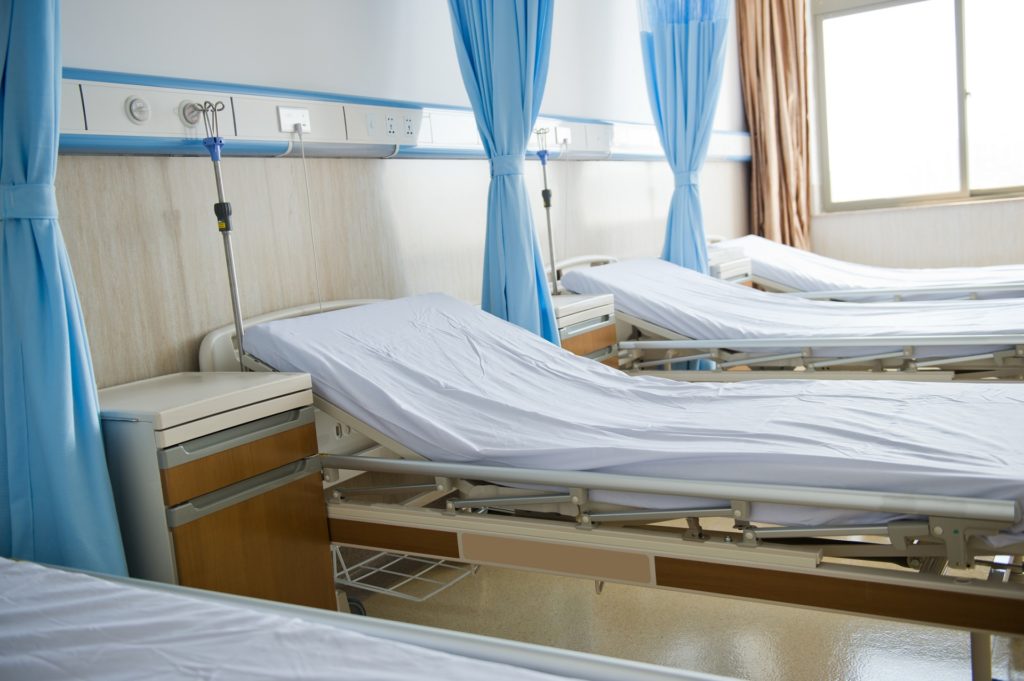 The Department of Veterans Affairs quietly announced last week it will delay releasing recommendations for realigning health care facilities and options. This move is a violation of requirements in the VA MISSION Act, and further pushes back needed efforts to review and assess VA facilities and the care they offer.
A key piece of the VA MISSION Act is the establishment of an Asset and Infrastructure Review (AIR) Commission, a panel whose purpose is to improve quality and access at the VA by reviewing what the VA currently owns, operates, and offers.
The VA is required to post its proposal for where to expand and review care to the Federal Register and Congress by January 31; that posting has been delayed until at least March. The VA has cited the COVID-19 pandemic and staff communications as the reasons for the hold up.
While this delay is concerning, the sad reality is that the AIR process is so behind that the panel doesn't even exist yet. Delaying VA recommendations is just part of the pattern of the VA and the White House disregarding their responsibilities to get the AIR Commission off the ground.
The AIR Commission is an important step toward creating a flexible and dynamic VA able to provide quality care to veterans. Without the commission, the VA lacks information and accountability for modernizing its facilities and offerings. The commission's research, findings, and recommendations are significant for the future of veterans' care.
Here are some resources to learn more about the AIR Commission and why it's important:
Everything you need to know about the AIR Commission
Take a deep dive into our explainer on the commission, who will be included, what their jobs will be, and how it will improve veterans health care.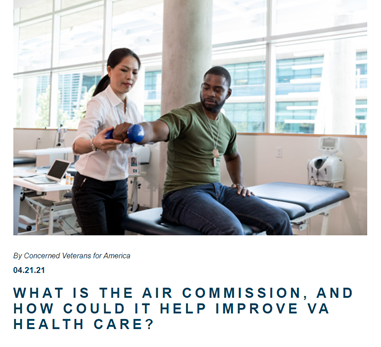 What is the VA recommending?
The VA has released it's recommendations for streamlining care for veterans. But we still have some questions.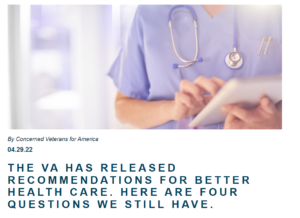 What's true and what's not?
There is a lot of misleading information out there, but we're setting the record straight. Check out these top four myths and facts about the AIR Commission.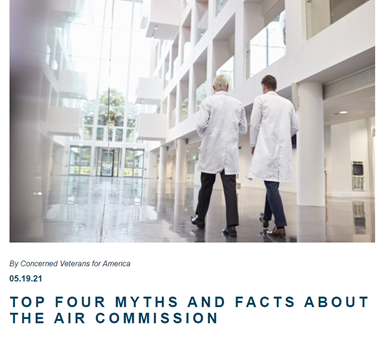 The VA's issues can't be simplified down to dollars.
There is much more to providing quality care than throwing more money at the department. CVA Policy Director Juliana Heerschap explains how the AIR Commission is the key to the VA keeping up with changing veteran needs.