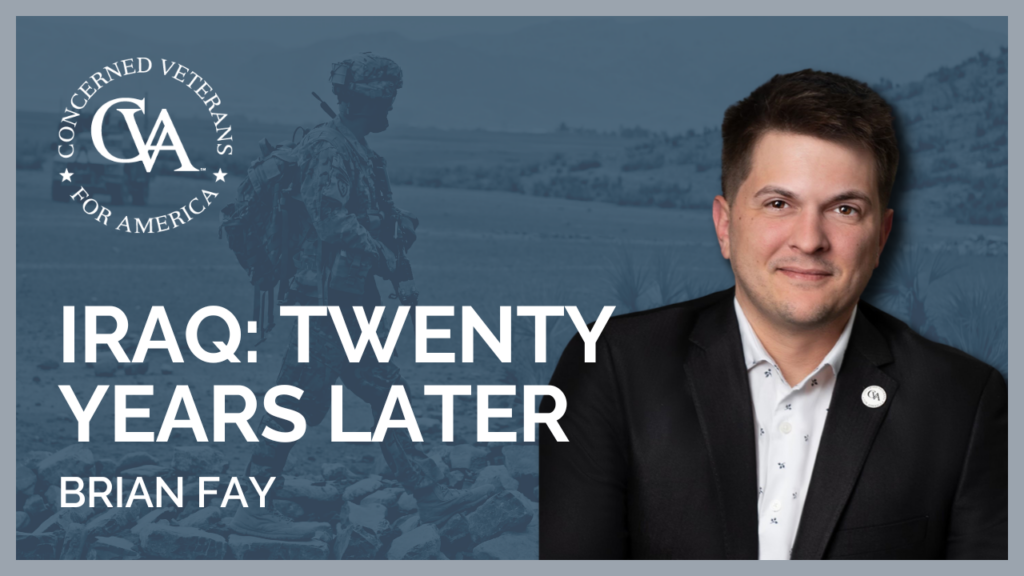 The war in Iraq took the lives of 4,500 American troops, and it's taken even more here at home.
"Suicide has killed more Global War on Terror veterans than combat," Army combat medic Brian Fay said in a new video. "As a medic, I saw the worst of war. And that tragedy and loss doesn't stay over there, it follows us and our families back home."
2,500 American troops are still in Iraq 20 years after the war began, despite the combat mission being over. Brian concludes, "[Our troops] need to be brought home so they aren't in unnecessary danger."
Tell your lawmaker to bring all troops home from Iraq and end our nation's endless wars.