Arlington, VA — Concerned Veterans for America (CVA) is releasing a new video highlighting the challenges a Marine Corps veteran faced when seeking care at the Department of Veterans Affairs (VA) after returning home.
After multiple deployments overseas, Adam Miller sought care for service-connected injuries, including neck and back, at several VA hospitals in Ohio. Miller needed help with pain management, and was forced to wait nearly six months for an appointment. Miller also had appointments cancelled and rescheduled without his consent and was prescribed medications that did not mix properly due to a lack of coordination between doctors. Miller reported these problems to care managers, but never received any feedback.
"I became disenfranchised," says Miller, the Ohio field director for CVA. "I tried to raise my complaints on several occasions…they never got back to me or took care of the issue. If veterans cannot receive the care that they need, they should be able to choose a doctor of their choice."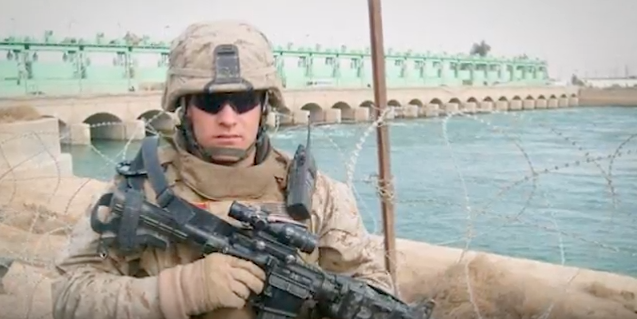 Miller continues, "I know it is not just me that has had issues with the Department of Veterans Affairs. Congress should make it easier for veterans to use their benefits outside of the VA. Congress needs to act swiftly to make sure that our veterans get the care that they deserve."
The video is part of CVA's "My VA Story" series, which highlights the experiences veterans around the nation have had with the department. You can view CVA's last video with Marine Corps veteran and Purple Heart recipient Ben Rangel here.
Congress recently passed a bill providing emergency funding for the Veterans Choice Program, which was established in 2014 as a quick fix to the wait list scandal at the VA in Phoenix. Unfortunately, the Veterans Choice Program has been poorly implemented and has not offered the veterans who qualify for it the real choice that the creators of the program envisioned.
CVA has proposed giving all veterans who qualify for VA health care the ability to use their benefits to access care in the private sector if they so choose while also restructuring the existing VA provider network into a government-chartered nonprofit corporation. These reforms would empower veterans and ensure they get better care – inside or outside of the VA.
CVA recently released a poll on veterans health care which shows 98% of veterans favor giving veterans more health care choice outside of the VA's existing medical system. The poll also shows that 92% of veterans think it is very or extremely important that lawmakers in Washington improve the way health care is provided to veterans.
###