Arlington, Va. –  Today, Concerned Veterans for America (CVA) is releasing a new video, "Give Veterans the Care They Earned," in support of the "Caring for our Heroes in the 21st Century Act." The draft legislation, proposed by Rep. Cathy McMorris Rodgers (R-WA), would give veterans more control over their health care choices by allowing them to see doctors closer to home and to schedule appointments with more flexibility.
"America's veterans sacrificed mind and body abroad for our freedoms here at home. When they return with injuries from their service, we owe them the health care they've earned – but the VA is failing this most critical mission. Today veterans wait months for doctors' appointments, are forced to drive hours to the nearest VA, and deal with bureaucratic red tape," reads the narrator. "That must change."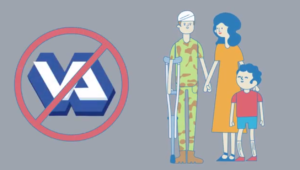 Click here to view this video.
The video comes on the heels of a recent CVA memo outlining why the Caring for our Heroes in the 21st Century Act is needed. The memo lists wait times, veteran deaths, and lack of accountability at the VA as the major reasons this kind of reform is necessary.
CVA's Vice President of Policy and Communications Dan Caldwell issued the following statement:
"The VA's failure to serve our veterans' most basic health care needs is unacceptable, and reform is needed urgently. The Caring for our Heroes in the 21st Century Act would empower American heroes to control their own health care. Our veterans chose to fight for our freedoms. When they get home, they deserve to choose their own doctor."
To watch the video, click here. And for more information on why we need the "Caring for our Heroes in the 21st Century Act", click here.
To schedule a TV, print or radio interview with a CVA expert, or for media inquiries or requests for comment, please email press@cv4a.org.
###
Concerned Veterans for America is a non-partisan, non-profit, 501(c)(4) organization that advocates for policies that will preserve the freedom and prosperity we and our families so proudly fought and sacrificed to defend.