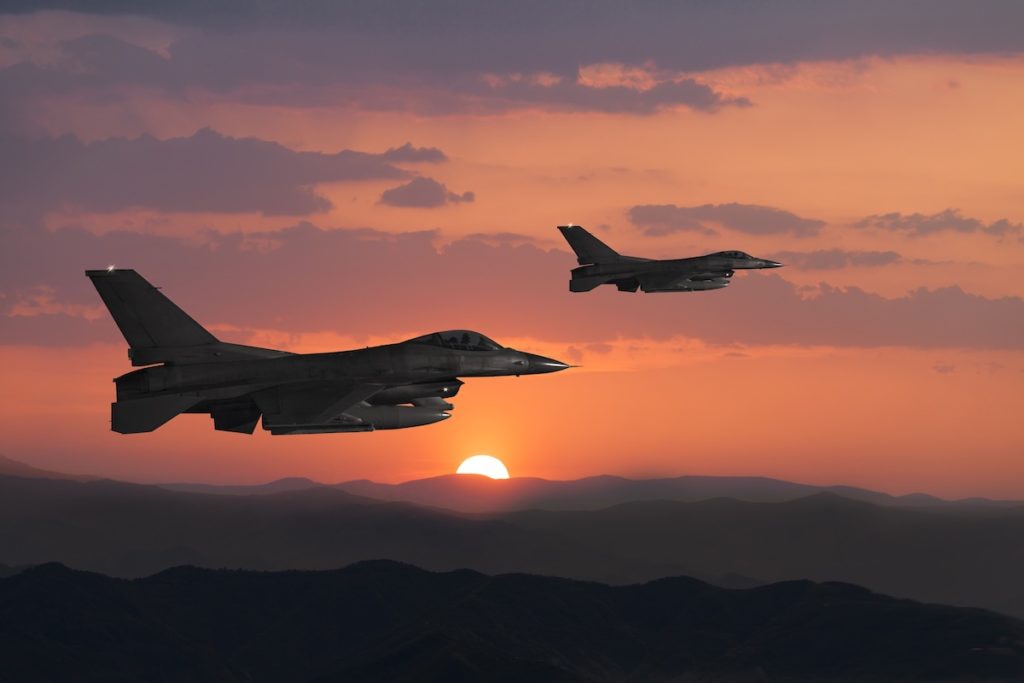 New poll: Americans want to stay out of Ukraine and the Middle East
Americans know what they want to see from President Joe Biden and his administration – a focus on domestic issues and avoiding unnecessary foreign conflicts.
A new poll commissioned by CVA found Americans oppose sending more troops to the Middle East and getting directly involved in the conflict between Russia and Ukraine. Further, many Americans don't approve of President Biden's handling of Russia's war on Ukraine and want the president to focus on problems at home.
Here's what Americans think about specific foreign conflicts and entanglements:
46 percent oppose the U.S. military getting directly involved in combat in Russia's war on Ukraine. Only half that many (23 percent) support getting directly involved.
44 percent have an unfavorable opinion the president's handling of the war in Ukraine.
52 percent would oppose the president sending more troops to the Middle East while only 17 percent would support the move.
Further, 47 percent would oppose the president making promises of aid in the event of an attack to Middle Eastern countries such as Saudi Arabia and the United Arab Emirates. Only 16 percent support these security guarantees.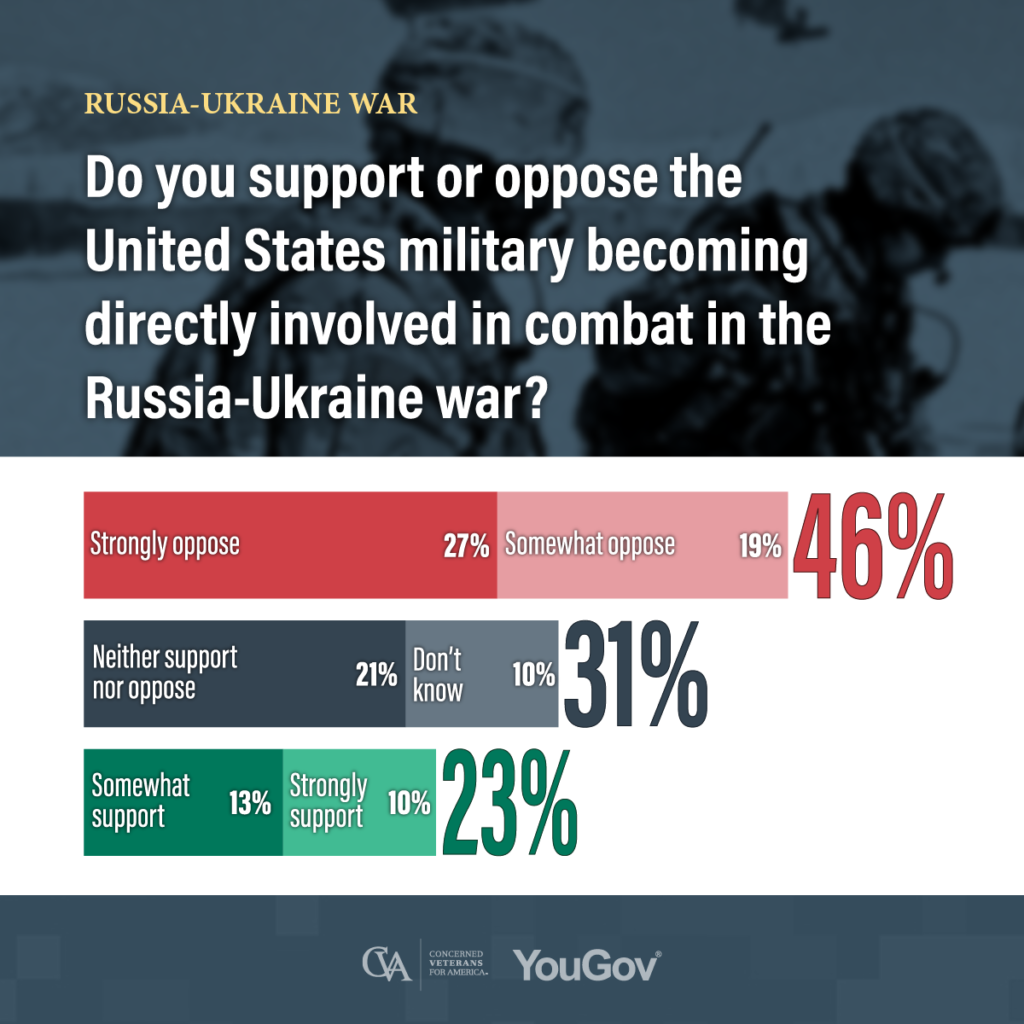 When asked broader questions about American foreign policy and the president's priorities, here's what Americans had to say:
40 percent believe the U.S. should be less militarily engaged in conflicts around the world. Only 12 percent believe the U.S. should be more engaged.
When asked which issues President Biden should make a top priority, the majority of those surveyed (38 percent) said lowering or eliminating inflation, followed by lowering cost and improving access to health care (15 percent), and solving the energy crisis (12 percent). Only 8 percent believe ensuring Russia's defeat in Ukraine should be the President's top priority.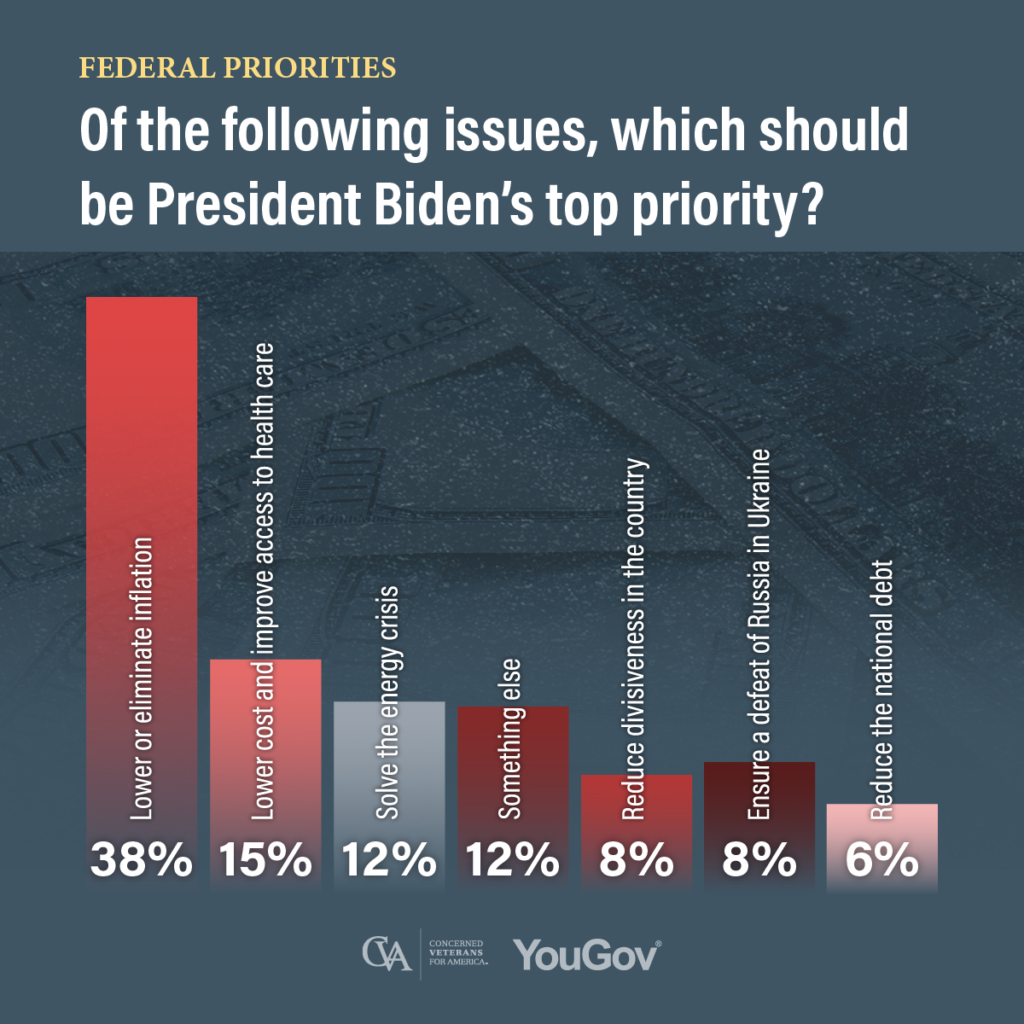 Americans want the president to focus on the problems we have here at home before getting involved in conflicts overseas. We hope President Biden and leaders in Washington will pay attention to what the American people are telling them.
What would happen if the U.S. did have to enter conflict in Russia? We have answers to that question and more.