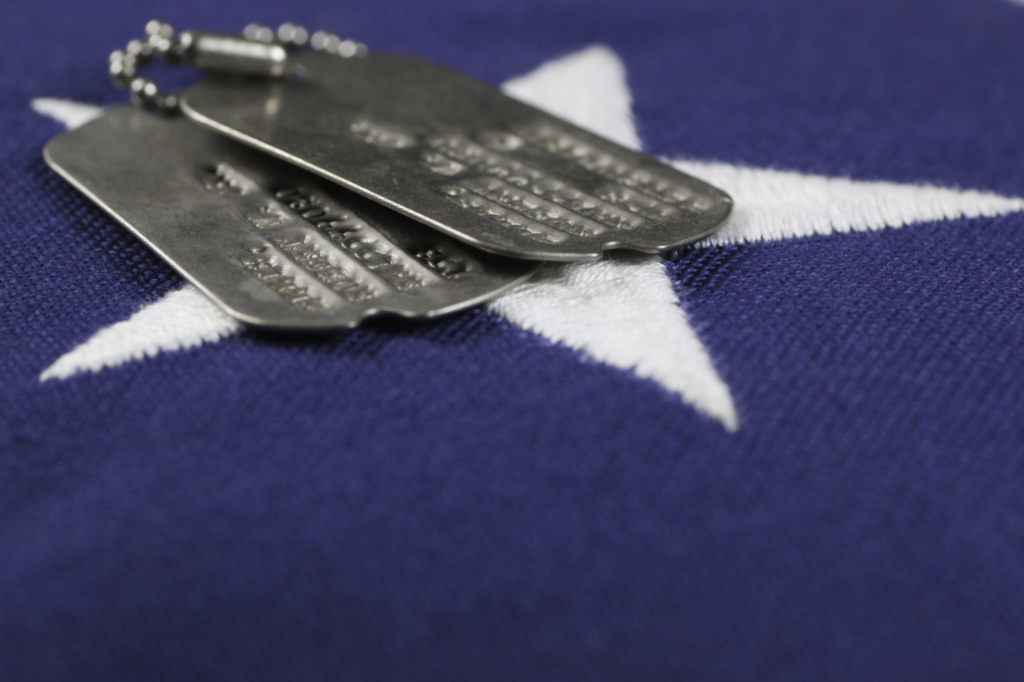 PTSD is a signature wound of war that many veterans deal with. Because it is so common, it's all the more important for veterans to have options over where they get mental health treatment, whether at the VA or from a provider in the community.
We asked veterans to share their PTSD experiences and tell us what helped them heal and move forward.
Brian Fay, Army veteran
While serving in Afghanistan as a medic, I was injured and had to be evacuated to Germany and eventually medically retired. PTSD started to sink in after I left the Army as my op tempo was so high and suddenly stopped. That is when the dust settles for combat vets.
I struggled with losing sleep, flashbacks, and the effects of being overmedicated by doctors. I didn't find any relief when I visited a VA psychiatrist. I felt like the doctor I saw was searching for stories and asking questions that put me more on edge than helped me heal.
But I was lucky enough to find nonprofit counseling services that helped me turn things around. I was advised to find something that I could pour my energy into and make my own. I took up writing and other creative ventures, found ways to channel those outlets into a purpose I felt I was missing after serving, namely helping others.
My advice to other veterans who are struggling with PTSD is to find the healthy outlets and support you need to move forward. I feel way better than I did at the beginning of my journey, and that is possible for anyone else.
Osvaldo Gutierrez, Marine Corps veteran
I served in the Marine Corps in Iraq at the beginning of the invasion. Because we were there so early in the mission, we didn't know what was going to happen or what to expect.
I witnessed a lot of death, both on the enemy's side and on our own. I watched friends lose their lives, and it took time for me to digest everything that I went through in that short amount of time. The transition out of the Marines was difficult as I went from highly stressful situation to being at home where everyone was just living a normal life.
I had nightmares and anxiety attacks when I came home and started drinking heavily to cope. For a time I was homeless, just trying to make it from day to day. At first, I refused to reach out for help because I was just going to man up and deal with it
But when I met the woman who is now my wife, things changed. She gave me the courage to talk about was going on in my mind. I told her everything, and though she didn't understand the experiences, she was the support system I needed to seek help.
I'm now a husband and father, working to be healthy for my family. And I get to help other veterans who are in the same place I was. I tell them to find the solution that works for them – therapy, getting closer to family, whatever it is. You can succeed and overcome anything.
Ian Robinson, Air Force veteran
I was in a combat-related accident while serving in the Air Force and experienced other traumatic things while serving. I didn't realize how much those things had affected me until I was out of the hospital, trying to get back to life as normal.
I was hypervigilant from what I had experienced, wrestling things in my sleep, and trying to cope on my own. Eventually, I started going to therapy and got a service dog, and I've been able to get better. But I'm glad I didn't have to go to the VA. Who knows how long I'd have waited for care.
It's important to acknowledge your PTSD. If you just deny it, things keep piling up and piling up and you can't get better. But choosing to acknowledge it gets you on the path to getting better.
Michael Pichichero, Army veteran
I've been lucky enough not to have difficult experiences with PTSD personally, but I know guys I served with that have been pushed to the edge with their mental health. One soldier I served with committed suicide within a year after we got home from a deployment.
I know that's hard for a soldier who doesn't want to admit a weakness. But we need to tell each other when we're struggling and reach out to check on each other. It's ok to struggle and need help.
Unfortunately, I think part of that struggle with getting help is not wanting to deal with the VA. I know from my own VA experiences that you can feel like just a number, and I feel for those who are already dealing with PTSD and mental health problems and have to add the weight of a bureaucratic VA on top of it.
Even more reason we need to look out for our own and help each other when we can.
Veterans need to have the freedom to choose mental health care options that are right for them. Tell your lawmaker to support veterans' access to health care.
If you or someone you know is struggling with PTSD or mental health issues, the Veterans Crisis Line is available by calling 1-800-273-8255 (then press 1) or texting 838255.  The Vet Center is also available and staffed by combat veterans and military families ready to talk about military experiences and any other issues veterans are facing. That number is 877-WAR-VETS (927-8387).