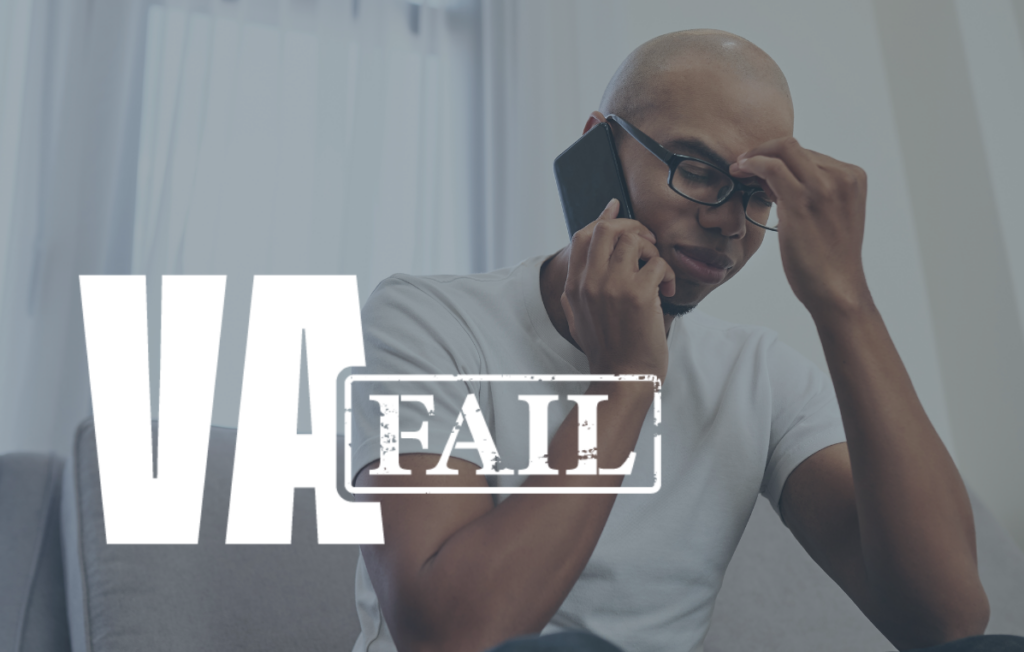 According to American Addiction Centers, more than 6,100 military veterans, about 17 per day, took their own lives in 2020. Between 2001 and 2020, mental health or substance use disorder among those using Department of Veterans Affairs health care rose from 27.9% to 41.9%. 
The addiction and mental health crises for veterans are real and dangerous. They need access to all the resources available to help them. 
But veterans who turn to the VA are often left waiting. 
Feeling of rejection compounds mental health crisis
In April, The Atlanta Journal-Constitution reported 7,200 out of 22,000 mental health calls (nearly 33%) received by the Atlanta VA from January 2022 to January 2023 went unanswered. The claim came from a whistleblower complaint to the VA's Office of the Inspector General.  
The whistleblower alleged the Atlanta VA had fallen behind on hiring helpline personnel. 
One Atlanta-area veteran told the Journal-Constitution she called the VA at least 10 times in three months. She estimated someone picked up about half the time. 
"I don't know how many veterans would have been able to go through that rejection as many times as I did," said the veteran who had a PTSD diagnosis, anxiety and depression from serving in combat, and experienced sexual assault during her deployment. 
The Atlanta VA said it is investigating the situation. 
Call answered, but needs not met
According to the VA's website, several Atlanta-area VA facilities have not been taking appointments in recent weeks for mental health care. Wait times at other facilities range anyway from same day to well over 100 days. 
Local experts say that even veterans who can get an appointment are often not helped. 
Jim Lindenmayer, founder of the Cherokee County Homeless Veterans Program, told the Journal-Constitution there is a shortage of VA therapists who can treat military veterans. He also said staff frequently turns over so even if a veteran gets one appointment, care likely will be inconsistent.   
"Calls are canceled or no one's there," said Lindenmayer. "These veterans have [mental health conditions] that are triggering them already, and the VA is not responsive." 
Lindenmayer said he knows veterans who have had therapists fail to show up for an appointment. The veteran who called the Atlanta VA 10 times said, "Calling the VA is extremely stressful, because you often get the runaround." 
The Journal-Constitution also noted: 
"In the past, the AJC and other media have reported the Atlanta VA has been plagued with problems around its mental health services for veterans. For example, in 2013, a rash of veteran suicides at the center were blamed on mismanagement within its mental health unit. In 2014, the center was on the hot seat after the murder-suicide of Marine veteran. Two years later, the Atlanta VA completed the installation of an anti-climbing fence to prevent veterans from attempting to kill themselves." 
In 2020, an average of 26 veterans per 100,000 living in Georgia died by suicide. 
"Doling out money" will not help
Journal-Constitution reporter Katherine Landergan noted the whistleblower report came as "the federal government is doling out money towards suicide prevention, and Georgia lawmakers recently passed a bill that would improve mental health access for veterans in far-flung areas of the state." 
But lavishing new funding on a broken system without changing the way it works is not the solution. Even as the total veteran population shrinks, annual VA spending has risen more than five-fold in the past two decades.  
And still the system is overwhelmed, and veterans are dissatisfied with their care.  
The solution to both those problems is allowing veterans access to mental health care, and all health care, when and where they need it. Veterans should not have to rely on no-show therapists and phantom helplines when the law requires they are given access to community care, where they can use their benefits outside VHA facilities. Veterans' military health care benefits should be portable, and they should be able to seek care that is right for them — at the moment they need it. 
Read more about a former VA employee who was bullied and harassed for trying to help her patients get the mental health treatment they needed.